Should I Take a Job Cut or a Pay Cut?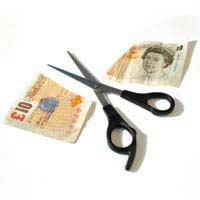 Deciding between a pay cut or a job cut is one of the hardest decisions most people will face in their working life. Nobody wants to take a pay cut, but sometimes it can be better to have a little of what you love than nothing at all.
It is important that you weigh up your options and the benefits of both decisions, as sometimes it can be more financially rewarding to walk away and start again rather than take the pay cut.
These questions should help you decide which option is best for you
1) What Are the Chances of You Finding Another Job?
A) Very good
B) They are limited in my area of work
C) It is unlikely I will find work straight away
2) Do You Have Good Benefits With Your Work?
A) There are no added benefits
B) Yes, such as the company pension, but this is transferable
C) Yes, I have very good benefits such as dental care and a pension
3) Would You Get a Redundancy Package?
A) Yes, I have been there over two years so would get quite a large redundancy cheque
B) I would but it would not be substantial
C) I would receive no redundancy
4) Could You Survive on the Reduced Wage?
A) It is lower than my old wage and it would be a challenge
B) I could scrape by
C) Yes, I feel I could
5) Do You Want to Leave Your Job?
A) Yes, I am looking for a new challenge
B) I hadn't planned it but I wouldn't mind
C) I enjoy my work and have no desire to leave
Your Answers
Mostly A – It's Time to Move to Pastures New
You seem to be in a good position regarding your finances and your career opportunities so you may want to think about moving on and looking for a higher paid job elsewhere.
If you are confident you will be able to find work elsewhere in your chosen profession then you should consider opting for redundancy if it is on offer. Before you take the plunge though it might be a good idea to look around and see what other jobs are on offer, as you do not want to jump out of the frying pan into the fire. If you have been thinking about leaving the company now is the time to seize that opportunity and try your hand at something new.
Mostly B – You Need to Look at Your Options
It sounds like you are at a crossroads and you should think carefully about what you really want. If you would be happy staying in your old job and be able to get by on the wage it might be the safe decision to stay where you are. If on the other hand you are not being offered any redundancy money there is no appeal in leaving.
If this is the case it might be a good idea to stay with the firm on the lower wage and continue to look for a job elsewhere as this way you have nothing to lose.
Mostly C – You Might Be Better Staying Put
It sounds like you have concerns as to whether or not you will be able to find work elsewhere. Your answers also suggest that you have a number of benefits with your work that might add to the attraction of staying, such as a pension or free healthcare.
Although these might not materialise into a higher wage they are added bonuses you should take into account. If you enjoy your work and feel you could survive on the wage they are offering there is no need to leave straight away. You may feel cheated working on a smaller wage but ultimately you will be helping you and your company.
You will know in your heart whether your job is right for you and whether you will be able to survive on the lower wage. If you are willing to make the sacrifice and you can afford to then you should not feel guilty about staying with the firm. Likewise, you should not feel bad about leaving the firm if you cannot manage on the wage they are offering.
You might also like...
Ade - Your Question:
Hi I was recently asked to consider voluntery redundancy, I did consider and accepted. I was given my figures , but then I receiced a phone call off my manager to say that their did not have enough money in the pot to give me VR. I feel that I have been unfairly treated, and othervworkers have been approved for VR one was the managers ex-partner and husband and wife , all are close friends of the manager. I have worked for the council over 20 years with a 3 year break full time study. Over the last year I have been off work with a knee injury I have a doctors letter to explain I have significant arthritis in my left knee which the symptoms from this will fluctuate on a daiy basis and at times will have significant pain, swelling and stiffness which will likely interfere with my current employment. Also at one point will need a knee replacement. I have told my manager that I am looking for a job that will have less impact on my knee to help my knee. I have asked my manager if I can do another job , for example sales, he said that I cannot do anything eles, his reason was there is nothing eles to do , a place for sales staff was vacant. I did find out that my manager gave the vacant job to another membervof staff because he was intrested in the post but he still he can do his other job the same job I do. I requested to see an Occupatienal therapist some time ago and I am still waiting , this I rquested with mu manager. I feel that I cannot go on with my job , it is not safe for my knee. I am stood up for 7 and a half hours walking around cleaning and picking up weights. After about 2 and a half hours my knee start to swell and is quite painfull.Could you advise me in anyway on what steps to take.Kind regards
---
Our Response:
In this case you should give ACAS a call to see if there are any options for complaint. However, you are mixing up what redundancy means, redundancy means the council are effectively making your job redundant, not you, meaning the level of your your health does not figure in the assessment. Your health is a separate matter, therefore if you've developed a health condition, you probably want to know whether you can take time off work, work more flexible hours, or have adjustments made to your job or place of work. If you are registered with a disability, then your employer has to make 'reasonable adjustments' so that you are not disadvantaged at work. Money Advice Service has a summary of your legal rights at work and support to help you keep working
here
. You don't say how old you are, but Money Advice Service also has a link regarding the options of taking early retirement because of illness or disability,
here
. I hope this helps.
RedundancyExpert
- 28-Nov-16 @ 12:25 PM
Hi I was recently asked to consider voluntery redundancy,I did consider and accepted. I was given my figures , but then I receiced a phone call off my manager to say that their did not have enough money in the pot to give me VR. I feel that I have been unfairly treated, and othervworkers have been approved for VR one was the managers ex-partner and husband and wife , all are close friends of the manager. I have worked for the council over 20years with a 3 year break full time study.Over the last year I have been off work with a knee injury I have a doctors letter to explain I have significant arthritis in my leftknee which the symptoms from this will fluctuate on a daiy basis and at times will have significant pain, swelling and stiffness which will likely interfere with my current employment. Also at one point will need a knee replacement. I have told my manager that I am looking for a job that will have less impact on my knee to help my knee. I have asked my manager if I can do another job , for example sales, he said that I cannot do anything eles, his reason was there is nothing eles to do , a place for sales staff was vacant. I did find out that my manager gave the vacant job to another membervof staff because he was intrested in the post but he still he can do his other job the same job I do. I requested to see an Occupatienal therapist some time ago and I am still waiting , this I rquested with mu manager. I feel that I cannot go on with my job , it is not safe for my knee . I am stood up for 7 and a half hours walking around cleaning and picking up weights. After about 2 and a half hours my knee start to swell and is quite painfull. Could you advise me in anyway on what steps to take. Kind regards
Ade
- 27-Nov-16 @ 12:50 PM