What is Redundancy?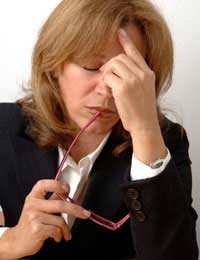 Redundancy occurs when the organisation you work for no longer needs you to continue doing your job, and your employment ceases. There could be several reasons why this might occur :
The organisation itself may no longer exist, for example if a company goes into bankruptcy or a particular site or department closes down.
The organisation may need to save money by trimming its wage bill.
Changes in the organisation's work practices make the work you do no longer necessary. This might happen, for example, when new technology is adopted, the organisation decides to cease involvement in certain kinds of activities, or it may result from the merger of two previously separate organisations.
What Redundancy Is Not
As well as talking about what redundancy is, it's helpful to talk about what it is not.
Redundancies can take place on a large-scale or on a small-scale. Redundancy can apply to one worker or to thousands of workers. There is no minimum number of people who must be affected before it qualifies as a redundancy.
If you voluntarily leave your job to take up another, that is not redundancy.
If you walk out on your job because you don't like it, that is not redundancy.
Similarly, if you are sacked because of unsatisfactory work performance, that, too, is not redundancy.
Why is the Definition of Redundancy Important?
The definition of redundancy is important because redundancy has a special status within the law. Workers have specific protections enshrined in legislation which mean that the redundancy process is carefully regulated. When making workers redundant, employers must do it in a certain way. If they fail to do it in the correct way, there is scope for the former employees to bring claims for compensation against them.
In addition, the complex of rules and regulations surrounding employment is such that an unscrupulous employer may sometimes try to get around them by disguising redundancy as something else, or something else as redundancy, whichever may be most advantageous from their point of view.
For example, an employer may decide he doesn't like you because you have dark skin or because you're a Wiccan. He wants to get rid of you. But sacking a worker because of race or religion amounts to illegal discrimination, which can give rise to expensive claims. Claiming that the worker is being made redundant because of business conditions may allow the employer to get round the law.
Conversely, making a worker redundant is sometimes an expensive process. The law provides for statutory minimum redundancy payments and sometimes employment contracts specify even more generous treatment. These payments increase in value based on the length of service, so if a worker has been with the firm for a long time, they might amount to a sizeable sum. To avoid having to make these payments, the employer might try to harass the worker into deciding to quit their job.
Redundancy - Conclusion
Redundancy is only one of the ways in which your employment can be terminated. Because there are strict legal conditions surrounding it, it's important to be able to distinguish it from the others.
You might also like...