Government Grants for Retraining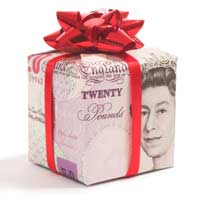 The government now preaches constantly about the need for us to engage in "lifelong learning" to keep up with the changing demands of the modern world and participate in the "knowledge economy". To help make the ideal a reality, a variety of financial assistance programmes are available to help you acquire new skills.
Redundancy-Related Retraining Help
If the redundancy is a large-scale one, the Jobcentre is sometimes able to deploy special help through its Rapid Response Service. The help is uniquely tailored to the requirements of each case and can sometimes include financial help to pay for new training.
Adult Learning Grant
The government offers an Adult Learning Grant (ALG) to contribute to the costs of courses (or expenses related to them) which will help you achieve new levels of qualification. This is a significant restriction which you should note. It means that you cannot get funding for ELQ or Equivalent Level Qualifications. For example, if you already have two good A-Levels in English and French and want to retrain for a career in IT by doing A-Levels in Maths and Computing, you would not be eligible for the ALG. The new qualification must constitute progress of some sort.
The Adult Learning Grant can pay out up to £30 per week depending on the overall financial circumstances of your household. It is only available for full-time training courses, and you may be ineligible for it if you are also receiving benefits such as Income Support.
Higher Education Grants
If you're planning on going into higher education, government support comes in the form of maintenance grants, which are intended to help with your living expenses, and Student Loans, which can defray both your living expenses and your tuition costs at the institution of learning you attend. Grants do not have to be paid back; loans do. The interest charged on the loans is equivalent to the rate of inflation, however, so in real terms, the amount you pay back is exactly the amount you borrowed.
Professional and Career Development Loan
If grants aren't available to fund the training you have in mind, consider a loan. The government supports something called Career Development Loans which can be used to help pay for job-related learning. The loan can pay either for the course fees itself, or related expenses, including living expenses, as long as they are not being supported by any other sources of public funds at the same time. Eligible training courses can last for up to two years, or three if they include a year of practical experience, and they must be offered by an organisation which appears on the official CDL register of learning providers.
You can borrow anything from £300 to £10,000. This should cover no more than 80% of your course fees, unless you have been unemployed for more than 3 months, in which case the loan can cover 100% of your course fees. Repayment must begin within one month of your course ending. The Young People's Learning Agency covers the interest payments on your behalf until then. It's important to note that you must still repay the loan even if you don't complete the training course for whatever reason, for example if you decide you don't like it or your learning provider goes out of business.
Although Career Development Loans are supported by the government, they are actually administered by banks, so pop into your local bank if you want to learn more.
Government Retraining Grants – Conclusion
Few of us now have the luxury of going through life following only one career path. Periodic retraining in order to acquire new skills has become almost inevitable. Government financial assistance is available to help with some of the costs, but you will also often have to make a substantial commitment of your own.
You might also like...
Hello I was wondering if there is any help I can get to learn to be a pet groomer. And set up my business from home
Bev
- 16-Sep-23 @ 6:38 PM
Please callme regardinggrant and loan plus C.D.Lmy modice no 07555416388 or via email
Nnnnmmkmlll
- 16-Aug-23 @ 3:57 PM
Who do I contact for money to pay for course's.
Jay
- 6-Jul-23 @ 10:41 PM
I would like to know what agency's deal with the grants in scotland. English get everything that's going.
James
- 6-Jul-23 @ 10:39 PM
I'm looking to train as a Gas engineer
Kevin
- 1-Jun-23 @ 9:43 AM
I want to get a npors ticket to work on site with cpcs card. It is £840 with my experience. Would I possibly be able to get help with all the cost please. Or even on loan terms. My phone number is (07399) 233684
Lee
- 27-Aug-21 @ 2:58 PM
I was made redundant in January due to covid, I managed to find some work as a labourer but I would like to train to become an electrician, I'm wondering whether I can get a grant or bursary to pay for it as the drop in wages I've had to take is holding me back from doing so
Dave
- 24-Aug-21 @ 12:32 PM
Can I get funding for 360 excavators and other large plant, CITB /NVQ 1 2 3
Robo
- 29-Jul-21 @ 8:39 PM
Would I be able to get funding to get a CITB/NVQ 1,2,3 IN 360 EXCAVATORS AND PTHET PLANT?
Robo
- 29-Jul-21 @ 8:37 PM
I would love to do a gas course to take a new career path , working full time , could I have a grant to pay for the course?
N/A
- 19-Jun-21 @ 5:05 PM
I have been on Universal credit for two years and am looking to train as a driving instructor. I am in an IVA with my wife. I have all the driving requirements to train just not the cash to pay for it. Would I be able to get a loan or grant ?
Doug
- 20-May-21 @ 4:54 PM
Would love to retrain as a plumber, am currently in full-time employment as have mortgage to pay. Can I get funding to train and help with living costs?
Ash
- 18-May-21 @ 6:22 PM
I'm looking to retrain as HGV driver or Gas Engineer. I been redundant last year October and now I'm on UC. Can You advice about any grand or funding to get some new qualifications and training.
Bart S
- 17-May-21 @ 1:50 PM
I'm working but would love to do my Hgv class 1 would I be able to get a loan to pay for the course
Wayne
- 11-May-21 @ 6:07 PM
How can I apply for the new training loan .I am looking to do my HGV class 1 or articulated licence
Marty
- 11-May-21 @ 4:50 PM
Can you advise about a grant for a level 6 diploma, I'm 49 and want to retrain to become a residential surveyor. Thanks
Sai
- 13-Apr-21 @ 3:31 PM
Hi I watched the news the other day and saw that a comedian received full funding as Gas Engineer, can you advise how I can het funding to read train as a Gas Engineer, I pick up work through and Agency as a Support Worker, however is role is not for me but it's work at the moment.
I'm a chef wanting to retrain as a tree surgeon due to covid and lockdown my hours have been drastically cut would there be any help towards costs
Taff
- 27-Mar-21 @ 5:52 PM
My husband is wanting to train as a driving instructor, would he be qualify to get a loan or grant? He is also in an IVA and not sure if this would effect this too.
Wolf
- 21-Mar-21 @ 10:16 AM
Hi I am thinking of retraining as a bicycle mechanic and wondered whether there were any government grants available for the courses Thanks Kind regards Miles
Milos
- 19-Mar-21 @ 8:32 AM
Hi looking to re-train, not sure what I want to do.Lost job due to Covid last July been out of work ever since.I can do office work but wondering if I should move into HGV driving or gas fitting.Please can you advise grants and way forward?
Chris
- 16-Mar-21 @ 2:27 PM
Looking to retrain as a Hgvdriver after having 3 years off with cancer. Financially this will be a struggle. Home owner with young family so inquiring about grants.
Joe
- 15-Mar-21 @ 7:02 PM
I have a PhD (theology) but was working as a minister of religion that's closed to me, and am exploring retraining as a counsellor/psychotherapist with either MSc or Professional Doctorate course. The career development loan seems closed now. What other funding support might be available?
Strannik
- 9-Feb-21 @ 9:47 PM
I am a sales and business coach. Looking to help people who are retraining / pivoting in roles. How could I use my platform to help people?
the sales angel
- 2-Feb-21 @ 7:52 AM
Hi I'm 56, been off work for 2 years with cancer. Wanting to train as gas engineer and wondered if I would be eligible for any grants to assist me. I am planning to do full time starting in February . The training is 250 miles from home so I will be staying away mon to fri. Any help or direction to find it much appreciated Thanks
Dobby
- 1-Jan-21 @ 4:12 PM
I am looking looking for training course bout i need some fund to do the course
Zakaria Alzubair
- 20-Dec-20 @ 8:38 PM
I have been made redundant from my firm at G4S after 25 years.I just need a bit of assistance with applying for jobs and creating a CV as I have never needed a CV in the past. Any assistance will be greatly appreciated. Mob 07956 437526
Kevin
- 17-Dec-20 @ 11:11 AM
I moved over to england from the iom. I live on my own and I have inky been able to get agency jobs. I want to retrain as a gas engineer but I dont know if I am entitled to go back to college or get financial support to help me retrain.
Trev
- 10-Dec-20 @ 12:42 PM
I've just been made redundant after 25 years being a toolmaker, are there any grants to retrain in electrical/plumbing or hgv licence or any other support?
If i wanted to retrain as an electrician through a training provider would i be able to get funding?