I Work in the Public Sector, Am I at Risk?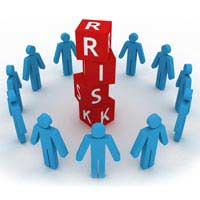 As the UK tries to pull itself out of financial difficulty many sectors are starting to feel the pinch and are making redundancies amongst their workforce.
Some sectors are more at risk than others and the public sector unfortunately is one of the sectors that is at most risk.
Why is the Public Sector at Risk?
When George Osbourne became the new Chancellor of the Exchequer under the coalition government he made clear his aim was to reduce the UK's £163 billion deficit as quickly as possible. In order to do this he plans to cut public-sector spending by £83bn by 2014.As part of these cuts it has been estimated that 40,000 public sector jobs could go.
Some commentators however have estimated that the true number of job losses could be nearer to 500,000 over the next five years.
What Sectors of the Public Sector Are Most Affected?
The public sector cuts are likely to be made from all departments across the UK. It is estimated that the cuts will slash an average 25% from all department budgets, with the exception of the NHS and overseas aid.
In the autumn the government plans to reveal the outcome of a comprehensive spending review, which will dictate what cuts will take place in each area. It is anticipated that schools and military spending as well as the NHS will be the areas that are the safest against the cuts.
Sectors such as higher education, adult education, local councils, police and prisons are all likely to see heavy cuts.Nurses, social workers, midwives, paramedics, housing and environmental officers who provide vital public services should also prepare for a two-year pay freeze if they do keep their jobs.
What is the Alternative?
There are a number of trade representatives and bodies campaigning for the cuts not to be made, or for not as many cuts to take place.
UNISON, the UK's leading public sector trade union, has warned that the planned 725,000 public sector job cuts will cost the UK economy £6.6 billion in lost tax revenue.
It has created its own Save Our Services budget which offers an alternative and protects jobs.It wants to see a fairer tax system and a Robin Hood Tax on banks to be introduced which would raise an estimated £30 billion a year.
It is unlikely however that the government will adapt its plans and take notice of its suggestions.
Is There Any Good News?
It is not all bad news for those that work in the public sector though. Because the government plans to make so many cuts there are rumours that when it does make them they will be more than generous with their redundancy packages. This may come as a small comfort to those that do lose their jobs though.
The proposed cuts are still in the proposal period and if the government manages to make cuts in other areas of society there is a small chance that it will not have to make the cuts so extreme, but this will not be known until towards the end of 2010.
If you are particularly worried about your job and work in the public sector you should have a quiet word with your employer and ask them whether they think your job is at risk. They should have a rough idea of where they will be forced to make cuts. It might give you a heads up and enable you start thinking about your career.
You might also like...