Claiming Redundancy When With an Agency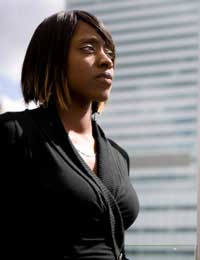 The term agency worker is often touted around the workplace, but it is often misused to describe workers that are not in fact agency workers.
It is important to differentiate between the two different types of agency workers because it can be the deciding factor in whether you are entitled to redundancy pay.
When An Agency Worker Is Not An Agency Worker
Many employees will use an agency to hunt for work and in turn the agency will take a cut of their pay for finding them work.If your agency merely acts as an introducer and is not your employer, you should have redundancy rights. If however your agency is your employer you will not be entitled to any payout.
The easiest way to work out which category you fall into is to look at who pays your wage. If it comes direct from the employer you will be classed as an employee of the company, if your wage is paid by the agency you will not. Your wage slip should tell you the address of your employer and their name.
If you were introduced to your place of work by an agency but you then went on to work for the company full-time, the recruitment firm will technically be classed as an employment agency.
If however it worked more as a hiring company and arranged for temporary work, it will be known as a hiring company, and in legal terms you will not be classed as an agency worker.
Some employment agencies may have you on their books as a temporary worker but then the firm you are working for may offer you a full-time job. If they do this you will move from being paid to by the agency to being paid by the company, this situation is very common with office work.
What Redundancy Rights You Have
One of the advantages for firms in hiring somebody through a hiring company is that they can terminate your employment at any time, without having to give you any redundancy pay, even if you have been there for more than two years.
You will also not benefit from any of the company schemes or rewards that are on offer.
The flip side of this however is that if you are doing temporary work at a company that is in trouble and unable to pay its staff, your agency is required by law to pay you, even if they haven't been paid by the company.
So sometimes it can be beneficial to not be employed by the company when redundancy hits.
If you cross over from being a temporary worker to working fill-time at a company it is important to make a mental note of when this occurs. For example, you may have worked with a company for two years as an employee of the hiring company, then worked a further one and a half years directly employed by the company. To qualify for redundancy you will have needed to work at the firm for two years, and your hiring phase of this will not count.
Working on a temporary basis or through a hiring company is not for everybody. When it comes to redundancy, nine times out of ten it is those employed directly by the company that have the upper hand, and not those working through a hiring company.
It is rare that those employed through hiring companies are entitled to any redundancy pay, but then they do have the advantage of being adaptable and being able to move into another job through the hiring agency.
You might also like...
I've worked at a golf club as an assistant golf pro and over the past 10 years as the club professional, on a self employed basis, for a total of 15 years. I ran the professionals shop for the last 10 years as my own business, however, I also did work (and got paid by) for the golf club during my 15 years of service. They have now informed me that they no longer require a Professional at the club and the owners will run the golf shop. They have given me until February to clear out of the shop but I feel unfairly treated and believe I should be entitled to some sort of severance or redundancy pay ! 15 years of dedication to the club and they now expect me to walk away without any form of remuneration...is this right, or am I entitled to redundancy pay ?
Shrek
- 4-Nov-16 @ 4:52 PM