My Redundancy Money and a Bar in Spain: A Case Study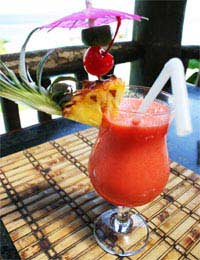 There is no right or wrong way to feel after being made redundant. It is such an emotional time and different people handle it in very different ways, some of which are more positive than others, all of which are understandable.
Elaine Lincoln, 46, is the perfect example of someone who was able to grasp the potential opportunities that presented themselves after she was made redundant.
Initial Reaction
Although she initially felt rather depressed after being made redundant from her office manager's job for a local office of a national chain of estate agents, Elaine was soon making plans to make the most of her redundancy money.
Unlike many people that get made redundant, Elaine knew exactly what she wanted to do next. Having spent her summer holidays every year in southern Spain, where her parents had retired to some years earlier, Elaine was keen to sell up in the UK and move over to the sun as soon as possible.
Elaine told us, "If I'm honest, getting made redundant was a blessing in disguise. I knew that I wanted to move to Spain, to be near my parents as they got older and just to enjoy a better quality of life. But I lacked the motivation to actually make it happen until I was made redundant because all of a sudden I didn't have the responsibilities of work to hold me back. I was also given a good redundancy package, which helped."
Wise Investment
Having sold her east London home for a considerable sum, thanks to a rising property market, Elaine had money to invest in a business as well as to buy a new home.
She continued, "I'd always wanted to live closer to my parents and often saw businesses for sale locally when I went to visit them – which was as often as possible! After I was made redundant I flew over to Spain and happened to see a beach-front bar for sale, about five minutes walk from the complex where my parents lived. There was a two bedroom flat above it included in the price. It was perfect!"
Although the property took a considerable chunk out of Elaine's budget, she was passionate about making it work. She decided to get some professional marketing advice at this time to ensure she spent her remaining money wisely, as she was aware that many British expats make mistakes when running businesses abroad.
Professional Advice
Elaine gained some excellent advice about how to run her business. The bar had a good reputation for selling local wines and good value snacks, with a regular clientele throughout the year. She was keen to maintain this, as well as bringing in a few 'speciality nights' to bring in new customers.
The careers advisor advised Elaine to ask local people about the types of evenings they would like to attend, as well as prices they would be happy to pay or particular dishes they would like to see on the menu. This also helped to get local people interested in the new business.
Elaine concluded, "Being made redundant gave me the push I needed to make the move I knew I wanted to make. The bar is going really well and I've got a solid clientele of regulars as well as good drop in trade. I didn't overstretch myself to buy it so I've been able to build the business up slowly without panicking about paying the mortgage."
You might also like...