I Took Voluntary Redundancy: A Case Study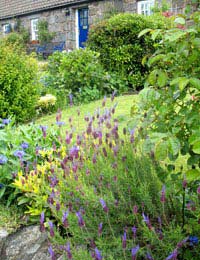 Being made redundant does not always have to be bad news, for some it can be rewarding and the chance to embark on a new venture or project.
Taking voluntary redundancy can often give you a once in a lifetime large lump sum of money which gives you the chance to start a whole new career or train for something you have always wanted to do.
Cliff was 46 years old and had worked as an engineer for most of his working life, he had a well paid job but was becoming a bit complacent about his work and was finding that it was not as stimulating as it used to be.
Your Options
Cliff knew that the company he was working for was not doing as financially well as it used to, so it was no surprise to hear that the company was making some redundancies.
"One day everyone at work was called into a large meeting, I half expected what was coming but it didn't make it any easier.
"We were told that the company was going to have to make a few redundancies and that they were giving people the option to apply for voluntary redundancy," explains Cliff.
At 46 years old Cliff was too young for early retirement, but he did fancy a career change.
Sorting Out Your Finances
"I only had six years left off paying off my mortgage and all of my children had grown up and left the family home. I had also managed to save quite a bit over the years so I did not have any major financial concerns," says Cliff.
He had always liked gardening and wondered if he would be able to make a career out of it. He made a few enquiries with local gardeners in his area as to whether they were hiring and he found there was quite a lot of demand for gardeners in his area.
"I had worked at my current firm for about ten years so I knew I would have a substantial redundancy package. We were also told that anybody who applied for voluntary redundancy would receive a larger redundancy package than employees who were forced into redundancy," explains Cliff.
Cliff applied for voluntary redundancy and waited to hear the outcome. He knew that if he was turned down it might make things difficult when he has to carry on working at the firm but he decided it was worth it.
What to Do After Redundancy
"After a few weeks of waiting I was told I had been successful with my application for voluntary redundancy application," says Cliff.
He put the wheels in motion for his new career path and invested his redundancy money in some gardening equipment and marketing materials. After taking a break for a couple of weeks Cliff got to work on his new business venture and managed to secure a few clients through friends and family.
"I was upset to leave my old job and my old employers, but I had been thinking for some time that I was ready for a change so it was not an impulse decision. I talked through it with my wife and my children and they said if it was what I wanted to do I should go for it, which I decided to do," says Cliff.
"Looking back I don't have any regrets, I was fortunate enough to be in a financially stable position, so that helped," he says.
If you are thinking about taking voluntary redundancy you should ask yourself a few questions first. Firstly, are you financially stable and able to risk having no income coming in for a few months and secondly, do you think there is a good chance you will be able to find another job. If the answer is yes, then voluntary redundancy sounds like it could be a good option for you.
You might also like...
I'm 63 and have been offered voluntary redundancy, or go through a redundancy selection process with my team. I will get 10,000. Will I be entitled to Job seekers allowance if I take the voluntary Redundancyor should I just go through the process . At this age I'm a bit unsure what to do.
Ruthie
- 5-Feb-21 @ 10:05 AM
I have been asked to take voluntary redundancie have worked for 6 years which I would get 1,255.68 I'm receiving tax credits would I get help ?
Watermelon
- 6-Nov-20 @ 6:48 PM
I was a partner in a firm which amalgamated with another about 7 years ago At that time I was put on PAYE. I have now been offered voluntary redundancy but the payment is calculated on the last 7 years only. I am sure this is legally correct really but was hoping for some of those previous years to be taken into account.
Ducky
- 29-Sep-20 @ 5:42 AM
Hi I am volunteering for redundancy and it will be around £14000 I have no savings and have a child and wife. I have been on UC, would this effect my entitlement after redundancy? I have never been on benefits except since last 5 months due to covid cutting my income short. Redundancy money that I will get will barely pay off my debts hence leaving me no savings.
Shaam
- 19-Sep-20 @ 5:13 AM
Hi I'm leaving work on the 29th of June after taking voluntary redundancy can I claim any job seekers allowance I am 64
I am thinking of taking voluntary redundancy as my firm are relocating and the journey which all ready tires me is going to be longer.If I am paid over £45000 will this stop me being entitled to benefits if i cant find a job
Gill
- 18-Mar-20 @ 6:09 PM
Hi I AM thinking of taking voluntaryredundancyaim due around 9 thousandmy husbandis on a pensioncould I claim any benefitsR
Char
- 16-Nov-18 @ 1:08 PM
Hi am possibly being made redundant next week. I have been their for over 23 years. We would only be getting statutory redundancy. I already have another job lined up at a different company. Would I lose my 12 years payment in lieu if I start my new job straight away.
Ben5934
- 10-Nov-18 @ 9:51 AM
Di - Your Question:
Hi there. I have accepted voluntary redundancy where I have worked for the past 16 years. I have 5 years to wait up until retirement. I will be receiving redundancy plus a lump sum tax free payment from my pension. I will be seeking employment and wondered whether or not I could claim any benefits? I know I can't claim for at least a month as the redundancy won't allow that. Any help would be appreciated. Many thanks
---
Our Response:
The Turn2Us link
here
which should help answer your question.
RedundancyExpert
- 21-Dec-17 @ 11:21 AM
Hi there.I have accepted voluntary redundancy where I have worked for the past 16 years.I have 5 years to wait up until retirement.I will be receiving redundancy plus a lump sum tax free payment from my pension.I will be seeking employment and wondered whether or not I could claim any benefits? I know I can't claim for at least a month as the redundancy won't allow that.Any help would be appreciated.Many thanks
Di
- 20-Dec-17 @ 11:59 AM
@LN - Unless there is a specific clause in your contract, then you should not have to wait.
jdio
- 19-Oct-15 @ 2:22 PM
If I take voluntary redundancy, how long do I need to wait before taking a similar position in a different company
LN
- 19-Oct-15 @ 11:54 AM
Jj - Your Question:
I have a redundancy package of two weeks for every year with my old company. I have been tuped over to another company but still work under terms and conditions of old company. I volunteered for redundancy and have been offered only the basic one and a half weeks. Is this breach of contract.? Jj
---
Our Response:
You would really need to speak to ACAS regarding this. Before you do, please read through your contract to see what it states regarding this, if it differs then your employer may not be working within employment guidelines.
RedundancyExpert
- 5-Oct-15 @ 11:33 AM
I have a redundancy package of two weeks for every year with my old company. I have been tuped over to another company but still work under terms and conditions of old company. I volunteered for redundancy and have been offered only the basic one and a half weeks. Is this breach of contract.? Jj