Regaining Confidence After Redundancy: A Case Study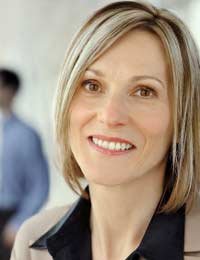 Although many people feel positive about their redundancy eventually, finding that it often gives way to a rewarding change of direction, it can be a different story initially.
Lizzie Barlow, 31, was made redundant eighteen months ago. She had worked at the central London recruitment agency since graduating and had worked her way up to team leader.
Lizzie said, "I was very proud of my career and felt like I had succeeded in a difficult industry. Most people only work in recruitment for a couple of years, so there is a high level of staff turnover, but I had consistently hit my targets and gained regular promotions."
Great Basic Salary, Great Commission
Consequently, Lizzie was earning very good money, with a basic salary of over £50,000 which was usually matched by her commission. She had built up a great client base and was regularly rewarded with sales incentives, such as weekend breaks and experience days.
Lizzie told us, "I earned good money and had been able to buy a lovely two bedroom flat on a good street in Clapham. I felt like my career and my life was really going well – I enjoyed buying nice clothes and going out for meals with my friends. Then I was made redundant and it felt like the rug was pulled out from under my feet."
Only Offered the Minimum
Lizzie was made redundant when her central London recruitment agency branch was merged with another office. Although she was offered another role, she did not feel that it would continue to challenge her, so she accepted a redundancy package. Although the company was fair, she was only offered the minimum redundancy payment in relation to the years that she had worked, with the commission payments falling into a grey area.
Lizzie continued, "It was a real blow. I was given the very minimum, so there was no way I could make a fuss, but I felt as though all my hard work had not been recognised. It left me feeling totally disillusioned with corporate life in general and I found it really hard to see anything positive in the situation."
Needing a Confidence Boost
Lizzie made an appointment with a career advisor after nearly two months of feeling awful and living on her redundancy money. She knew that she needed a confidence boost and had been unable to move forward. The career advisor helped Lizzie see what she had gained from her impressive career in both an industry-specific sense and in a more general perspective.
Lizzie explained, "She helped me to see that I had been treated with the minimum amount of respect that redundancy decrees but that I had still given a great deal of myself to the company. Rather than allow myself to continue to feel bitter, the career advisor taught me to see that I was a valuable, honest and loyal employee that had a lot to offer. She made me realise that you have to work in that way for your own self-respect. She also re-wrote my CV in a way which highlighted all the skills I have, which really made me appreciate myself."
This lead Lizzie to send her details to a number of recruitment agencies to register for work. However, all but one asked her to come for an interview to join their own agencies as a senior consultant, which helped to maintain Lizzie's boosted confidence.
You might also like...