Counselling After Being Made Redundant: A Case Study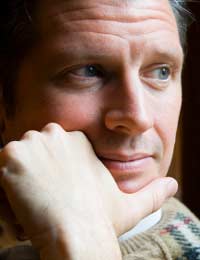 Nobody likes being made redundant, but unfortunately it is something that will happen to a lot of us. Different people react in different ways, some will go into shock while others will feel emotions of guilt and anger. It can be hard for some people to accept that they have been made redundant through no fault of their own.
David was made redundant after working at the same firm for 15 years, he had a family to support and a mortgage to pay.
Hearing the News
"I remember coming into work one day and being told that the company was being bought out and we had all been placed into consultation," says David.
He had worked as a financial adviser with a firm that had been badly hit by the credit crunch. He had been used to living the good life and everything in his life had centred on his work.
"Although it didn't come as a huge surprise when we were told our jobs were in danger it was still a shock to hear. I remember phoning my wife to tell her and feeling ashamed," he explains.
Coming to Terms With the News
"After the consultation period came to an end I was officially made redundant. I worked in financial services so the chances of finding a new job were limited, they were limited even further because I had worked as a director in the company and was on a good wage," David explains.
Things gradually started to get worse for David and he found himself unable to pay for his mortgage and support his family.
"My wife had not worked for the past few years because she had been raising the children, but money was in short supply and she suggested that she could look for work and I could stay at home.
"It's sounds selfish but this was a huge blow to my confidence as I was used to being a successful businessman and the thought of losing that tag was depressing," he says.
David's wife started to look for work and he became increasingly more depressed as they were struggling to pay their mortgage.
When it's Time to Ask For Help
His wife was able to find work in an office as a temp, but David was unwilling to take a job that was below his qualifications.
David increasingly started to feel depressed and suffered from a lack of energy and motivation. He found the smallest of tasks a challenge and got to the point where he didn't want to wake up and start the day.
"My wife was the one who pushed me to go and visit a doctor. Once I was there I explained how I was feeling how I had been made redundant and what I felt about my life.
"The doctor was easy to talk to and suspected that I may be suffering from depression. He transferred me to a counsellor who was able to discuss my problems with me more in depth," explains David.
Seeking Help
"Seeing the counsellor was an eye-opening experience. He discussed the redundancy with me and offered emotional support. He talked through everything with me and we looked at why it was I felt the way I did.
"It was very much a step-building process. He looked at why I felt the feelings of guilt and how to get over the loss of my job," he explains.
He found that just speaking about his problems made them seem a lot better than they were. David was put on a course of anti-depressants and started to rebuild his life again with the help of his friends and family.
"After three months I came off the anti-depressants and started to re-build my life. I started to look at things a lot more in perspective and realised there were more important things than my work," he explains.
David eventually started to work again, it was not in a managerial position but it was working within financial services.
Not everyone who is made redundant will require counselling. David's case is not the norm, but it is also not isolated. It can be hard for a lot of people to come to terms with losing their job and in many ways a person will suffer bereavement and mourn the loss of their job.
If you do find yourself not able to bounce back after your redundancy, it is important that you seek help straight away.
You might also like...