I Changed My Career After Redundancy: A Case Study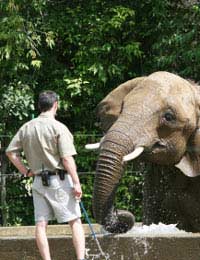 For many people being made redundant can often be a blessing in disguise. It can act as the wake up call to people who were maybe unhappy in their current job but did not have the courage or the time to rethink their chosen career.
Tim worked as a banker and had done for about ten years, he was earning around £90,000 a year but often suffered from stress and panic attacks relating to his job. He also worked long hours. When he was made redundant from the firm where he worked he decided enough was enough.
Making the Decision
"I had always been a banker, it was all I had ever known. When I was made redundant I started to think again about where my life was heading and where I saw myself in ten years time. The thought of applying for another job in banking didn't appeal. I wanted some freedom and not to be tied to as desk for most of my day," says Tim.
Making Your Money Last
"Because I had worked at the bank for so long I was given a generous redundancy packet. I worked out that I would be able to survive for around six months before I would need to start earning again. I used to earn quite large bonuses as a banker so I had saved quite a lot of savings and our mortgage was only small," he says.
"I started really thinking about what kind of job I would like to wake up every morning and do. I had always liked working with animals and even though it sounded a bit crazy I thought I might like a career working in a zoo," says Tim. He visited the nearest zoo to where he lived and enquired about doing some work experience there free of charge.
"I organised a date when I would be able to go in and start the work experience, I knew I may not get a job out of it but I just wanted a taste of what the job would be like more than anything," says Tim.
Changing Your Lifestyle
"I worked unpaid at the zoo for about 12 months before I was offered a job. The pay was a quarter of what I used to earn, so I needed to make some drastic lifestyle changes. Me and my wife sold one of our cars and cut out all unnecessary expenses. I was fortunate that I had earned a lot in my old job so I was able to afford to do a job not just for the money.
Choosing the Right Career
"My new job was completely different to what I had been doing at the bank, I still had to get up early in the mornings and some nights I would get in quite late, but my satisfaction from doing the job was far greater than any other job I had done," he explains.
A lot of Tim's new job involved working outside, he found that he was more suited to this type of work and was motivated to go into work every day.
"It was tough learning to do a completely new job, I think it's important you are in the right frame of mind to take on a new career. I was lucky and was able to get some hands on training and learn from the people actually doing the job. It was scary being out of my comfort zone but I found it challenged me in a good way and it was worth the effort," says Tim.
Not everybody is a lucky as Tim in that they already have quite a lot of money saved up. When having a career change, you should also think about the practical elements of that career change and if you will be able to maintain your current lifestyle and how long any training for your new job will take. It is a good idea to do some work experience in the career you want to move into, to make sure it is the right choice for you.
You might also like...