It Took Me a Year to Get Over Redundancy: A Case Study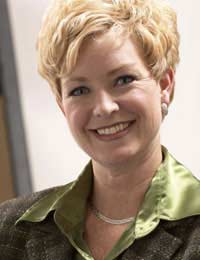 Although, statistically speaking, we will all be made redundant 2.7 times in our lives, it can still be devastating when it happens to us.
Friends and family may be supportive and encouraging and you may be given a healthy redundancy cheque, but even with the most positive circumstances, redundancy is often a very bleak time.
This was certainly the situation for Sally Parker, 45, who was made redundant from her position as HR manager for a large architectural practice.
Loosing an Enjoyable Job
Sally told us, "I had worked my way up to HR manager for the practice over sixteen years. Although I could be frustrated about the lack of future promotion potential, because the practice was established by a husband and wife team, with the wife as the HR director, I really enjoyed my job and felt secure in my role."
The practice made Sally redundant when there was a downturn of projects that required a reduction in headcount. This came at a particularly bad time for Sally as she was also going through a divorce.
Sally continued, "I was always careful to make sure I performed to the best of my abilities at work and did not let my personal life affect my work. However, I did gain a sense of stability and support from my work because, even though my personal life was in turmoil, I had my great job as a constant. When I lost my job I found it really hard to get back on my feet again as I felt there was no continuity in my life."
Choosing a Careers Advisor
It was at this point that a friend encouraged Sally to see a career advisor and carefully chose someone that understood the emotional aspect of redundancy, rather than simply someone that would help her apply for jobs.
Sally said, "I knew what I needed, I just didn't know how to get it. I wanted to use my skills in a new role and get back some structure in my life, but I didn't know where to start. The career advisor helped by, initially, just allowing me to talk. I suppose they were really filing the role of counsellor for a while, as it took me close to twelve months to feel back to myself."
During their monthly consultations, Sally and the career advisor would talk about potential opportunities, types of employer and types of colleagues. They identified that Sally had a real passion for architecture that would be a shame to waste, so they worked on drawing up a list of possible companies to approach.
Taking Time to be Prepared
Sally was not ready to apply for work for just over nine months, with her savings and redundancy payment allowing her to pay her mortgage and bills. The emotional toll of her divorce also made Sally feel as though she wanted to be fully prepared for a new role, rather than accept something at which she could not excel.
Sally concluded, "I was lucky in that I was able to afford to take my time getting back to work, although I did need to make some cutbacks to my lifestyle to afford the break. By the time I was sending my CV to architectural practices we had positively identified, I knew that I would be able to come across as positive at interview. Although being made redundant took the wind out of my sails for the best part of a year, I feel I have become stronger as a person."
You might also like...