I Successfully Challenged My Redundancy: A Case Study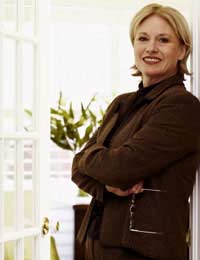 Being faced with redundancy can make you feel deflated and the last thing you feel like doing is challenging your employer, but if you suspect you have been unfairly treated you should challenge your redundancy.
Joyce had worked as an office administrator at a haulage firm for around ten years, she was 50 years old and enjoyed her job and got on well with her employers. She knew the firm was not doing very well financially but she had not anticipated she would be made redundant.
What To Do About Discrimination
"I could not understand why I had been made redundant and others had not. There were people in the office who were doing the same job as me but had not been there as long as me, something didn't seem to add up," says Joyce.
"Another girl who was working as an administrator had only been doing it for about one year and I did not think there was any difference between what we were doing. I was keen to understand why I had been chosen over her," says Joyce.
Joyce put her concerns down in writing and went to speak to her manager about her concerns.
Collecting Evidence
"I went to see my employer and asked them why I had been chosen for redundancy over my colleague, I suspected my age had something to do with it. The other assistant was only in her mid-twenties and I did not think there was any difference between us," explains Joyce.
"I felt my employer skirted around the issue of my redundancy and did not give a straight answer as to why I had been chosen over my colleague. They told me that redundancies had to be made because of the finances of the company," says Joyce.
She was not happy with the response she had been given and decided to take some further action. She wrote down the circumstances in which she was made redundant and put a description of why she felt she had been unfairly dismissed.
Taking Further Action
Joyce decided to take her concerns to an employment tribunal which was able to look at her case. She went to visit her local Citizen's Advice Bureau and sought some free professional advice about her rights.
"I was told that any action I wanted to take needed to be done within three months of being made redundant," explains Joyce
"By this point the relationship between me and my employers had reached a rocky point. It goes without saying that they were not happy that I was taking action against them. I had worked there for ten years and I had always got on well with my employers.
"My family and friends offered me a lot of support while I was making my claim, it was very stressful and at times I felt like giving up. I had already received my redundancy money and at times I wondered if it would be best to walk away," says Joyce.
"I kept going with my claim because I genuinely believed I had been a victim of age discrimination. I had got on well with my employers in the past but I also felt a bit cheated by them if they had indeed decided to make me redundant because of my age," explains Joyce.
The End Result
"Once my employer was aware that I was taking action against them they tried their best to avoid going to court. They still denied any wrong doing for a long time but they were unable to give a reasonable explanation as to why they had chosen to make me redundant over my colleague.
Joyce was rewarded a lump sum for being discriminated against. Her case did not end up going to court.
"I felt relieved. The whole process had lasted almost one year. It has not been easy and had put a lot of strain on the family, but it was worth it to have my suspicions confirmed," says Joyce.
Taking action against an employer for discrimination is not easy; they will almost certainly fight their case and try to prove that you were the best candidate for redundancy. This can often be hard to come to terms with. You should seek advice from your local citizen's advice office and they should be able to direct you to free professional advice.
You might also like...
Recently a few of us were told our jobs were now redundant however, there will be no redundancies. They then said we would go into a pool of job seekers, they will maintain our salary as at the date of being notified for 3mths while we look for another job. After that time they will drop our salary until we are satisfactorily demoralised and leave - with no redundancies. I just want my money now and go can they make us redundant and not pay us. This is by a gov dept as well.
GIDEON
- 20-Sep-14 @ 9:45 AM
I was made redundant in jan and I have put a case against the company as from 7 managers in my area I was the top peforming manager out of them all however I was the only women during consultations my boss changed the reasons on several occasions and couldnt justify his reasons after evidence was provided however I was still made redundant I then contacted my union who advised me they passed everything to solicitors however they not willing to take on case ?? which I found strange as everything I have read states I was unfairly made redundant can any one help as I still need to respond to the company of solicitors ?
zosia
- 13-May-12 @ 3:28 PM