Redundancy Helped Me Follow My Dreams: A Case Study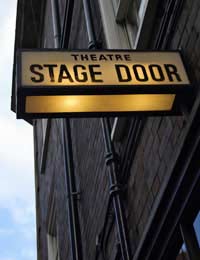 Redundancy can often be the start of a very exciting new phase. Many people find that being made redundant can release them from pressures that may have been holding them back from following their true passions in life.
This was the situation for Justin McGee, 56, an engineer who was made redundant three years ago. Having worked as an engineer for many years, Justin was sure that he would continue until he retired, even though he did not particularly enjoy his job.
Wanting to Enjoy Work
Justin told us, "I appreciate that it sounds a bit silly now, but I never really liked my job. I was brought up to think that work is something you endure so that you can support your family, which I don't believe at all anymore. I still know that I need to be able to pay my bills and be able to afford a decent standard of living, but now my actual happiness is far more important to me. My wife says that she prefers living with me now, too, even though we have fewer holidays and use a cheaper supermarket than we used to when I was an engineer!"
When Justin was made redundant, he was given a decent payment, which allowed him to spend some time planning his next career move without the stresses of paying the bills. However, it didn't take him long to decide what to do with the rest of his life.
Justin continued, "Ever since I was in my first school play at age seven, I have loved acting. I always wanted to be an actor but my parents discouraged it as a career option. I didn't know anyone else who earned a living as an actor, other than famous people, so I just carried on with my engineer apprenticeship as 'something to fall back on'."
From Am Dram to TV Extra Work
Justin had been involved with local amateur dramatics for many years and had progressed to going to castings for extra work. He had steadily gained acting work and decided to make a concerted effort to find an agent and make acting his second career.
"We were in a good position to try to make acting work for me because we had nearly paid off our small mortgage, both our children had left home and my wife had a part time job that could just about cover our bills. We also had some savings. I spent some time researching agents and met with a few to see if we could work together. Living in east London meant that it was easy for me to get to castings and I didn't have to feel desperate to get work because we had money covered. We weren't living a flashy life, but I was really enjoying following my dreams so it didn't seem like too much of a hardship."
Acting Success
Within three months of joining the books of an agent, Justin had attended a handful of castings. He was very excited to gain a small walk on part for a television soap opera, which gave him the confidence to keep going and introduced him to a number of other actors. Over the past couple of years Justin has steadily increased the days that he works and is better able to deal with the 'feast or famine' life of a jobbing actor, especially as he feels fulfilled and happy after many years of enduring work.
You might also like...