My Employer Sacked Me After Re-Recruiting Me: A Case Study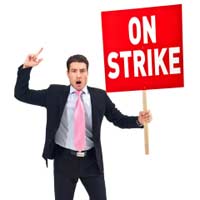 Being made redundant can feel like your world has been torn apart and many employers will do everything they can to try and find you alternative employment. This may be within the same company or through an associated firm, it is not always a happy ending for everyone though and you will still be expected to work to the same standard as before or you could face the sack.
Jim was 40 years old and had worked at his local car factory for 10 ten years, however because of the economic downturn the factory needed to lay off staff and unfortunately Jim was one of them.
"I didn't have any other skills, so to be told I was going to be made redundant was a huge blow. I had worked there for most of my working life and knew it would be hard to find somewhere else to work," explains Jim.
Being Offered a New Job
After being put on two months consultation Jim was offered another job within the factory. It wasn't the same job as I was doing before but on a new project," says Jim.Jim started his new job straight away which meant he came out of the consultation process and the redundancy money he was originally offered was no longer available."I didn't mind losing the redundancy money as I was just pleased to have a new job," explains Jim.
When Things Go Wrong
"I had been working in the new job for about three months when I started to realise all was not as it seemed. The extra work we had been promised did not seem to be materialising and I feared that redundancy was on the cards again," explains Jim.
What he didn't expect was to be given the sack so soon after being taken on in a new job.
"I went in the office one day and was told that I was being given the sack because my standard of work was not up to scratch. I immediately questioned the allegation and they gave me a few examples, which personally I did not think were accurate.
"I had my suspicions that by giving me the sack this was an easy way for them to get out of paying me my ten years redundancy money I would have been owed if they were to make me redundant," says Jim.
Questioning Your Employers
"I went to visit my local Citizens Advice Bureau who told me that I could appeal the decision if I wanted and take them to an employment tribunal and sue for unfair dismissal. I had read about such cases in the newspaper, but part of me could not be bothered with the upheaval and disruption that would bring," says Jim.
In the end Jim wrote a letter to his employer and put all of his concerns down in writing. They responded by saying that they stuck by their decision to give him the sack but did offer him two months pay.
"I was devastated that my employer of ten years was treating me this way, but I did not have the energy to pursue my complaint, so I took the two months' pay and carried on with my life," says Jim.Within a couple of months Jim was lucky enough to find another job, and although the pay was not as good he was satisfied with his new work.
It is hard to believe that your employer would recruit you again after making you redundant only to give you the sack again, but this does happen. Where money is concerned employers can often be ruthless and have a one track mind. If you are offered another job after being made redundant you should think carefully about the kind of job it is and whether or not it has a future.
And if you do fear you have been given the sack so your employer can save on your redundancy pay, you may want to speak to your local Citizens Advice Bureau about taking action against your employer
You might also like...
My question is....Can someone suffring with/from depression be made redundant from their place of work.
bambam
- 24-Oct-14 @ 8:48 AM