What are Career Coaches?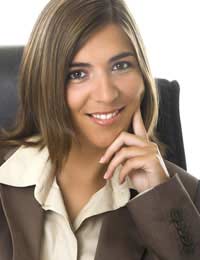 Imminent redundancy is the ideal time to get contemplative about your career. Many of us are dissatisfied with the rut we find ourselves in, but just keep continuing with it because, well, it's a rut, and ruts are hard to get out of. With bills to pay, and the busy 9-to-5 leaving us little time to think, we just keep plugging on. When redundancy looms, however, change is thrust upon you anyway, like it or not, so it makes sense to use the opportunity to evaluate your career, and your career aspirations, more fundamentally.
While navel-gazing can help, some people feel they need an outside adviser to address the matter properly. That's where a career coach can help.
How does a Career Coach Help?
A career coach is someone who will help you fulfil your aspirations by suggesting a new career track to you. The advice will be based on a series of personal consultations with you, during which you will explore your likes, dislikes and ambitions. This is useful because, often, people don't know what they want. Or they may sense it at some instinctive level, but need help coaxing it to the surface of conscious awareness.
It may be that you were dissatisfied with your last job but enjoyed some aspects of it. A career coach may be able to suggest another job to you which will embody some of the positives from your last job without the negatives.
Nowadays, enlightened employers will often arrange for their departing employees to have consultations with career coaches as part of the redundancy package. If your employer doesn't fall into the enlightened category, it may nonetheless be a worthwhile investment of part of your redundancy payment if you feel you're really not happy with the career path you find yourself in.
How Career Coaching Works
How career coaches actually operate will vary from one to another. Some may meet you in person; others will talk to you only over the telephone. Phone sessions can be useful if your schedule is busy. If sensitive issues come up, some people find the remoteness of their interlocutor actually makes them feel more secure. Regardless of how it takes place, a consultation typically will extend over several weeks or months, taking anywhere from about 5 to 10 sessions in total.
As well as exploring your own skills and aptitudes and exploring the careers to which they might be well-suited, a good career coach will delve into the emotional aspect of your working life, making the whole experience somewhat akin to visiting a psychologist.
How to Find a High Quality Career Coach
In theory, of course, anyone can call themselves a career coach and charge you hundreds of pounds for consultations only to tell you in the end that you should become a bus driver. To give some assurance of quality, you could look for personal recommendations from within your circle of friends and acquaintances. Alternatively, you could seek out career coaches who are members of the International Coach Foundation (ICA), a worldwide professional body for career coaches which imposes strict regulatory standards on its members. You can be sure that a career coach accredited by the ICA has undergone professional training in coaching, has successfully passed an examination and has acquired significant experience in the field.
Career Coaches - Conclusion
Michelangelo said the sculpture was already inside the block of marble when he got it. His job as the artist was just to chip the bits away and reveal it. It may that somewhere inside, you already know what your perfect career is: you just need someone to help you find it.
You might also like...