Deciding What Type of Job you Want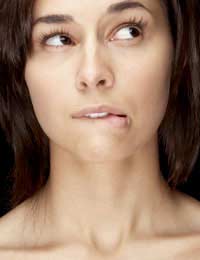 Redundancy often seems a shattering experience at the time. Your whole career track may be thrown off kilter; things you've invested in for years, like your mortgage, may suddenly be placed in jeopardy. For some, it can seem like the end of the world. It is not uncommon, though, for those who viewed it as a personal tragedy at the time look back on it as a kind of rebirth. Their life was set in a mould, and, even though it may not have been a particularly satisfactory mould, they stuck with it because at the time it seemed like there was little alternative. Redundancy allows you, and in some cases even compels you, to look for those alternatives. Often your life will ultimately benefit as a result.
Finding a New Direction
If your previous line of work – from which you have just been made redundant – wasn't fulfilling enough for you, and your dismay at the announcement of the redundancy was accompanied by a slight feeling of liberation, you need to find a new direction in your life.Find a new direction isn't easy. Ultimately, you will have the greatest personal satisfaction, and often will be able to achieve the greatest work quality, in something which gives you pleasure.
Identifying Your Strengths and Weaknesses
Reviewing your life experiences will often help you find the right path. In everything you've done, whether at work or in education, think about the things you were good at, and the things you wanted to be good at but just weren't. Be honest with yourself. It's not always easy. Sometimes it helps to ask the question : what did other people see you as being good at? Or you can ask your friends or workmates and tell them to be completely candid with you.
Were you good at coming up with solutions? Were you a detail person? Did you have an aptitude for defusing potential confrontations? Correctly identifying your own strengths and weaknesses is the key to find a new career which will bring you a sense of fulfilment, whether emotional or financial.
Exploring New Career Options
Once you've identified your own aptitudes, you should think carefully about the kind of career in which those aptitudes would be useful. It may help to consult someone else on the subject. There are such things as career counsellors who will listen to you and talk things over with you in great detail, and may be able to suggest new job options for you. If you would need extra skills to pursue those new career paths, they should be able to recommend training courses which will help you acquire them.
Career consultants can be expensive, though, and tend to be mainly aimed at so-called high flyers. The government does offer a free career counselling service of its own, available to anyone at all, not just those who've been made redundant. It's called the Careers Advice Service and is accessible via a freephone telephone number.
Deciding What You Want to Do – Conclusion
Although it may not seem easy, try and see your redundancy as an opportunity for renewal, one that may ultimately lead to a better quality of life than you ever enjoyed before.
You might also like...