Do I Need to Tell a Future Employer About My Redundancy?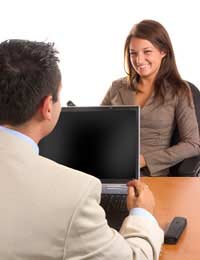 Telling people you have been made redundant is not something that is easy to do and it can be especially hard to tell any future employers.
There is no reason to feel ashamed of being made redundant, but for many people it brings out emotions of fear and shame when they think about telling people about their circumstances.
If you are particularly worried about telling any future employers about your redundancy there may be circumstances when you do not have to reveal it.
These questions should help you decide whether it is right for you to tell any future employer about your redundancy.
1) Are You Still in a Consultation Period?
A) Yes, I am still in consultation for another few months
B) I am coming to the end of my consultation
C) No, my consultation has come to an end
2) Has Your Employer Asked Why You Left Your Old Job?
A) No they have not asked
B) They have asked when I left but not for the details
C) Yes they have asked why I left
3) How Long Ago Were You Made Redundant?
A) Over two years ago
B) Within the last year
C) Very recently
4) Have You Done Any Type of Consulting/Small Jobs Since You Were Made Redundant?
A) Yes, I have done some freelancing work
B) I have done some odd jobs
C) No
5) Is The Job You Are Applying For in Any Way Connected to Your Old Employer?
A) No, not in any way
B) It is one of my old company's competitors
C) Yes, it is part of the same company
Your Answers
Mostly A- You Are Not Required to Tell Your Employer
You don't need to advertise the fact that you have been made redundant by the sound of your answers. If you are still in a consultation period with your current employer you will technically still be employed by the company and therefore a new employer only needs to know about your current state of employment.
Similarly, if you have been redundant for a long period of time but have been doing some type of work in-between there is no reason to divulge why you left a firm more than two years ago. It is ultimately up to you whether or not you decide to tell your employer, but if they have not asked and you feel uncomfortable telling them the best policy might be to keep it to yourself.
Mostly B- Don't Be Afraid to Tell the Truth
If a new employer wants to hire you they are not going to be concerned that you were made redundant from your old job. Redundancy is a sign of the times and the chances are the person that is interviewing you has had to make someone redundant in recent times.
If the company you are applying for a job with is in any way connected to your old company or is a fierce competitor, they might already know about the redundancies at your firm and see it as a bonus to be gaining you as a result. From your answers it sounds like you are borderline in terms of the information your new employer needs to know, so the best thing to do could be to play it by ear and do what feels right.
Mostly C – Honesty is the Best Policy
It sounds like you cannot escape the need to tell your employer about your redundancy. If an employer asks you why you left a firm it is better to be completely honest with them, or they could jump to the wrong conclusions. An employer will not hold your redundancy against you as long as you are honest and show a keen interest to get back to work.
If it is part of the same company you would be ill advised to not tell them because the chances are they will already have researched you. Hold your head up high and be proud of your achievements and your qualifications, the more confident you are in yourself the more confident they will be in employing you.
Don't be afraid of being truthful with a future employer regarding your redundancy. You can work it to your advantage and explain how it has given you the chance to reassess your career plans. An employer will be impressed by any volunteer or extra work you can show you have done while being redundant, no matter how small.
The important thing to remember is that being made redundant is not the same as being fired or dismissed and any future employer will be impressed by your honesty and motivation if you are able to apply it to a new job.
You might also like...
I started looking for a job 2 months ago when I found out that the company I was workingfor was slashing costs and they announced layoffs of 10000 employees in the next year. When I started my jobhunt, I often tell interviewers my reason was searching was to be proactive because there was a risk that I may be made redundant based on the announcements, and I didnt want to be in a situation where I had no options IF I were made redundant. I have recently been put at risk of being redundant and my consultation is 2 weeks, after which I will need to serve my notice period of one month. When interviewing, must I inform potential employers upfront on my situation or can I just give the same reason as above when asked why I want to leave my current position? T Will new employers find out that I am currently undergoing a period of consultation and will be made redundant?
yin
- 28-Feb-13 @ 1:51 PM
I started looking for a job a while ago and a recruitment agent interviewed me for a position. It went well, he briefed me to the client, sent them my CV and they invited me for an interview. 2 days before the interview, I found out that my role at my current company is under consultation. My strategy was to forget about it for a few weeks as I was looking for a job anyway, and hopefully by the end of the consultation period I would have a job and could resign myself. At the interview with the client, she asked me why I wanted to leave my work and I told her the same reasons that I told the recruitment agent, which are true, but I didn't mention that I just found out that my role was under consultation on top of that. The interview went well and they have now offered me a job. I went to my company and said that we could skip the consultation period as I no longer wish to apply for internal vacancies but instead have decided to resign. They told me that I could resign if I wanted to, but if I were to be made redundant instead they could offer me a good redundancy package, which I am now really tempted by. But as I have not mentioned this to my new employer, I am worried that if I took the money and accepted being made redundant, they might find out if they ask for references and they send a form which contains the question of why I left, and they might no longer want to hire me, and I'll be unemployed and having missed out on a great opportunity. But then again, I don't really want to miss out on that redundancy package. My questions are; how likely is it that they will find out/ is there a way of avoiding them of finding out? If they did find out, is it most likely that they won't want to hire me anymore or could that be forgiven? Shall I take the money and redundancy and risk losing my new great job, or shall I resign, not get the money but not having my new employer or any employers in the future finding out about this?
Nina
- 14-Oct-12 @ 8:16 PM