Will My Pension Be Affected by My Redundancy?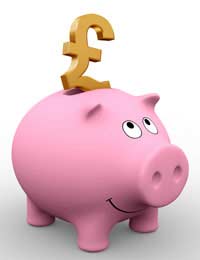 Many people pump thousands of pounds into their pension pot in the hope that one day it will blossom into a healthy retirement fund.
When faced with redundancy a large question mark can sometimes surround your pension pot and what will happen to your years' of savings.
These few questions should help put your mind at ease regarding where you stand with your pension if you are made redundant.
1) Is Your Company Still Trading?
A) I have been made redundant but the company is still going
B) I have been made redundant and the company has stopped trading
C) The company has been put into administration
2) How Long Have You Been at the Company?
A) Around ten years
B) Around two years
C) Less than two years
3) What Kind of Pension Does Your Employer Offer?
A) A final salary pension
B) Occupational Pension/Stakeholder Pension
C) I'm not sure
4) Does Your New Employer Have a Pension Scheme?
A) Yes, an occupational pension
B) I'm not yet sure
C) No they don't
Your Answers
Mostly A – Your Pension Should Be in Safe Hands
The longer you have worked at a company and shown loyal service the better your employer will be to you in return. If you have been at a firm for over two years and you are made redundant your pension will remain protected until you retire. A lot of employers are also willing to let you transfer it across to your new employer's pension scheme.
If your employer offered a final salary pension scheme and the company has now ceased trading your pension will be protected under the Pension Protection Fund. This is a government scheme which acts as a guarantor for all approved British final salary occupational pension schemes. This will only protect pension payments up to £27,000 though.
Mostly B – There May Be Some Risk
The issue of your pension becomes trickier if the firm you worked for has gone into administration or gone bust. It will all depend on how your employer structures their pension scheme.
Many employers will have what is known as a white labelled pension, so even though they are taking your payments it will be an insurance firm or large bank that actually processes and keeps your payments. If the company is still in business it suggests there is still some money in the firm and it is highly unlikely that your pension will be at risk. Most employers no matter how bad their financial situation will ring fence their employees' pensions. It would be very rare for a firm not to take such action.
Mostly C – Your Pension May Suffer
If you took out a company pension but have been at the firm for less than two years they are under no obligation to let you keep your pension and transfer it onto a new employer. Firms will often refund your pension if you have not been working there for an adequate number of years.
If the firm has gone into administration and you have been in employment less than two years the same rules should still apply had you been there a number of years and you should be entitled to a refund.
Most people will find that their pension pot is more protected than they are when it comes to redundancy. There is a risk though that is the company you work for goes under your pension could go the same way. Each employer pension will differ, so if you do suspect that you are about to be made redundant you may want to get out your contract and make sure your pension is safeguarded.
You might also like...
I have the opportunity of taking voluntary redundancy, which I am considering. A colleague has told me that if I do take this, I will lose 40% of my pension. Is this true? I am 52. I have worked there (local authority) since 1998, 18 years.
kazzam
- 26-Aug-17 @ 4:27 PM
I am between 55 and 60 yrs and was recently made redundant.I was contributing to a local Council Pension Scheme.On redundancy my Personnel Manager told me that because I was made redundant AND between 55 and 60 that they would HAVE to continue with employers contribution until my 60th birthday.The scheme holder has told me that my account has been closed and awaits my drawing it. Was the information I was given by Personnel correct?
MikeC
- 23-Apr-13 @ 9:15 AM