When Redundancy Insurance is Not Good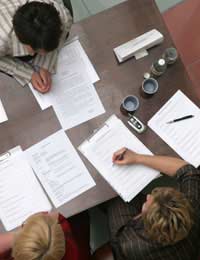 With the unemployment rate in the UK steadily creeping up there has been an increase in the number of people taking out redundancy cover.
Redundancy cover comes in many guises, it can also be referred to as unemployment cover, payment protection insurance, or accident, sickness and unemployment combined.
It can be a great weapon to have on your side if you lose your job and have a mortgage to pay, but many people incorrectly see this type of insurance as a safety net to fall back on if they lose their job, when in some cases you are not eligible to claim.
How the Cover Works
Redundancy cover can be taken out with the majority of big insurance companies, it will normally pay out between 50 to 65% of your income to the maximum of £1,000 to £2,000 a month.
If you are a high earner and earn more than £2,000 a month it is unlikely any insurance policy will pay your whole wage.The more you pay into a policy the more it will pay out. If you are made redundant and you have successfully made a claim you will be able to receive this portion of your wage for 12 or 24 months.
Once you find a new job the payments will stop, even if your new job does not pay as much as your old one did.
Restrictions With the Cover
Unemployment cover does not cover all types of redundancy and has a number of restrictions, it will only pay out if you have been made redundant involuntarily. If you opt for redundancy, resign or are fired it will not pay out.
You must also show that you are actively looking for work and trying to get back to work while you are claiming the policy, or the insurer could decide to cut it off.
You will also need to claim on your policy on the first day you are made redundant as many policies will take between 30 to 60 days to pay out, but they will backdate the policies to the first day of you redundancy.
Some firms will also not allow you to claim on the policy if you put your claim in after 120 days of being made redundant. They will also specify that you need to have been at the company for at least six months if you want to make a claim.
How Much it Will Cost You
Many insurers do not like to offer policies that cover only redundancy, so they will incorporate this with accident, sickness and unemployment cover.
This means that if you only want to be covered for redundancy you will have to take out the others as well which will bump up your costs.
The typical monthly cost of unemployment cover will be around £35 to make a claim of £1,000 a month.To cover for accident, sickness and unemployment it will cost around £40 for up to £1,000.
Keeping in mind that most policies will not pay out for more than 12 months, in reality your cover will be worth £12,000.
If you are made redundant and you only took out the policy 12 months ago it will work out well, but if you are simply getting the cover for peace of mind, you may want to calculate whether it is worth it. Over the space of five years the policy will cost you around £2,100.
It is also worth remembering that if you do find a job within those 12 months your payments will stop, so it could be your policy is only worth £6,000.
Weighing Up the Pros and Cons
The chances are if you know redundancy is on the cards in the next six months it will be too late to apply for the cover anyway.You should also think about what your employer would offer should you be made redundant, if they offer you quite an attractive package this might last you up to a year and you will have saved money by not taking out the policy.
Think about how easy it would be for you to find another job if you were made redundant. If it would be fairly easy, the cover may be a waste of money.
Accident and sickness cover however will protect you if you are unable to work because if an accident and for a similar price it will pay out for as long as you are off work, not just 12 months, so you may still want to consider this.Redundancy cover can offer you piece of mind and some financial security for 12 months, but it also has its limits and if you take out the cover unnecessarily you could end up putting in more than you get back.
You might also like...