Redundant: What Debts Should I Pay First?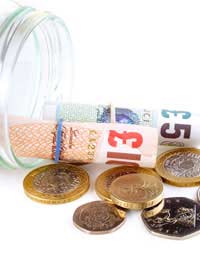 Many people make the common mistake of paying off their smaller debts first after being made redundant. It is always easier to pay off smaller debts first as these are more manageable, but it is often the larger ones that require more immediate attention.
These questions should help guide you when deciding what bills you should pay first.
1) What Household Bills Do You Currently Pay?
A) All of them, for example, council tax, gas, electricity
B) I rent a house with friends, so I just pay bills such as gas and electricity and phone
C) I don't pay any household bills
2) What Non-Essential Bills Do You Have?
A) I have Sky TV, gym membership and broadband
B) Only a few such as a mobile phone
C) I don't have any added extras that I pay
3) Do You Have a Mortgage?
A) Yes, I am the only person responsible for paying the mortgage
B) Yes, but there are two of us paying it
C) No mortgage, I rent
4) What Credit Cards or Loans Do You Have?
A) I have a couple of credit cards and a secured loans against the house
B) I just have some credit card bills and an unsecured loan
C) I have no credit cards
5) Do You Have Any Other Debts?
A) Yes, I have a loan for my car which I am paying off
B) I have a loan from my friend which I need to pay back
C) No other debts
Your Answers
Mostly A – Time to Cut Down on Your Spending
It's time to get back to the drawing board and start reigning in some of your expenditure. From your answers it sounds like you have a few unnecessary bills that you are paying such as Sky TV, gym membership and broadband. You may think these are essential but there are cheaper ways to manage your lifestyle. While cash is hard to come by you might want to cancel your Sky subscription and start finding cheaper ways to exercise.
If you have a mortgage or any debts that are secured against the house these should be the ones you pay first. These should come before any car loans and credit card bills and any household bills. These are the biggest and most important debts, with bills such as credit cards and utility bills you can always make minimum payments on these until you are back on your feet.
If your mortgage is too big to manage now you have been made redundant you should speak to your mortgage lender about temporarily lowering the payments.
Mostly B – You Need an Action Plan
The pressure is off in terms of any large debts you need to pay back.
If there are two of you paying the mortgage or rent this gives you some breathing space, this if assuming they can manage it on their own.
If the only debt you have is unsecured debt this is less risky than anything that is secured against your property. If you rent a property this should be your first priority, it may sound harsh but it is more important to keep a roof over your head than it is to speak on your mobile phone or go shopping. You can off course have the best of both worlds and depending on your redundancy pay off you might be able to afford all of your old luxuries, but the key thing is that you do so in moderation.
Mostly C – Your Situation is Stable
You seem to be in the fortunate position of not having many debts to pay. If you have no little luxuries like gym membership or a secret antique obsession, your finances should be in relatively healthy state, which is even more of an incentive to make sure they stay that way.
The same rules apply to you though, you should worry about the bills things first, such as rent or mortgage payments. As long as you can keep up with these payments the rest of your finances should slot into place and look after themselves.
If you are short of cash after being made redundant it can be tempting to just put all of your bills to one side and prayer that they magically disappear. In reality though the only way to make them disappear is to pay them off. There should however be some structure in what bills you pay off first or you could end up throwing money away.
You might also like...
Good day . My wife andIhave been employed at a private firm for the past 15 years. At the end of 2018 , we both will be made redundant due to the closure of that institution which is moving to a new jurisdiction. Presently we have a mortgage with a balance of $90,000 (only debt) with ten years to repayand we are expecting close to $100,000 in severance pay between us.Please give an advise as to the best way we could use this severance pay while we seek future employment.
Fox
- 24-Aug-18 @ 8:05 PM
Superminent - Your Question:
I was made redundant, got redundancy payment but was too generous with helping others so it's near depleted now I have to be looking for work - mortgage and car repayments still to do. Can I still claim a tax rebate? Tnx
---
Our Response:
You would have to get in touch with the HMRC to see whether you are entitled to one.
RedundancyExpert
- 2-Nov-15 @ 11:53 AM
I was made redundant, got redundancy payment but was too generous with helping others so it's near depleted now I have to be looking for work - mortgage and car repayments still to do. Can I still claim a tax rebate? Tnx
Superminent
- 1-Nov-15 @ 4:32 AM