Your Rights: Doing Volunteer Work When Redundant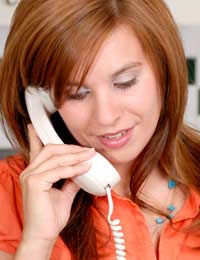 There are almost 900,000 volunteering opportunities in the UK waiting to be snatched up. Whether you choose to volunteer for a charity or for a firm related to your profession, volunteering can give your CV a welcome boost.
What Is Volunteer Work?
It might sound like a straightforward question, but in terms of your rights when volunteering, it is important that you know how it is defined by law.
You will be classed as a volunteer if you do not accept any money for the work you do and you are not legally obliged to volunteer, or doing it for a family member,
Similarly, if you are working for a company and choosing not to be paid for the work you are doing this will be classed as volunteering.
Volunteering While Trying to Find Work
When it comes to volunteering when redundant, there is often a fine line between what will help and what will hinder your job seeking efforts.
Doing volunteer work may fill an otherwise empty void on your CV, but it is important to ask yourself at what cost?If the work you do as a volunteer is preventing you from finding a real job, by either consuming too much of your time or taking you off course, you may want to think again.
If you are claiming jobseekers' allowance you will not be able to accept any income from the place you volunteer for or this could cut down on your allowance.
It is not uncommon for firms to offer you expenses for volunteering, such as travel and accommodation and in some cases food and drink. It is fine to accept these and they will not count against you when it comes to claiming jobseekers' allowance, but if you go one step further and take any form of paid incentive you could end up forfeiting your right to benefits. It is important to thoroughly discuss with your local job seekers office or benefits office about any work you do.
Your Legal Rights When Volunteering
Unfortunately when you are a volunteer your rights are few and far between. You will not be classed as an employee and are unlikely to have a contract of employment.
You should however be given what is known as a volunteer agreement, which is similar to a contract of employment.
The agreement should explain what supervision and support you'll get when volunteering, as well as any training you will receive, what insurance your volunteering organisation has and what expenses, if any, the company will cover.
Even if you are doing charity work, there should always be one member of staff who works on an employed basis and therefore can guide the others when it comes to matters concerning insurance and your contract.On top of this your employer should also go through with you its policy on equal opportunities and its health and safety rules.
Volunteering For A work Related Company
Working for a company that is in some way related to your former job is a great way to get your foot through the door of a company.
The firm however will be under no obligation to give you a full-time job as a result of your volunteer work, so you should be prepared to put in the hours with little reward. In the current climate a lot of employers are also turning to volunteers to fill gaps in their workforce after redundancies, with no intention of considering any of them for a job.
It may be a good idea to check beforehand with the company if they will have any full-time posts in the future if you have your heart set on your volunteering position becoming full time.
Interviewees will be impressed that you have shown the initiative to offer your services for free and the volunteer work will help you keep up to date with the latest developments in your profession and supply you with an up-to-date reference.
The contacts and people you will meet while doing work experiences will also be invaluable and could provide the lead you need to get a job full-time.
Making Yourself Available
It is important that if you receive any kind of payment you tell your local job centre or benefits office if applicable, as his could count against you and you may be classed as an contractual worker.
You may also fall under the employee category if you receive training that's not directly relevant to your voluntary work, or receive expenses that are fixed and sometimes cover more than you need.
If you are claiming benefits you should still receive these as long as you meet all the requirements of being able to claim your benefits, for example you must still be able to attend job interviews if you are given 48 hours notice be you must also be able to work at one weeks' notice.
Volunteering can be rewarding and worthwhile, but you should not confuse it with your place of work. In most cases although you are entitled to the same basic training and health and safety procedures you will not have as many rights as you would when working full-time. This should not put you off though, one of the most beneficial things to come from volunteer work when you are redundant is a feeling that your skills and talents are being put to good use.
Where to go for further information
If you have more questions about your rights when volunteering you can contact your local Citizens Advice Bureau or The Advisory, Conciliation and Arbitration Service, both of which will be able to offer you free advice.
You might also like...
Am i entitled to take a break when volunteering ?
Nick
- 10-Aug-19 @ 8:19 PM
I did voluntary work when I was made redundant because I needed something to fill my time. I ended up being involved for five years (I got another job part time) and now I've been offered a job with my volunary sector and will get paid for doing the thing I love, you have to put yourself out there to get the rewards.
Pat
- 26-Nov-14 @ 2:44 PM