Going into Higher Education for the First Time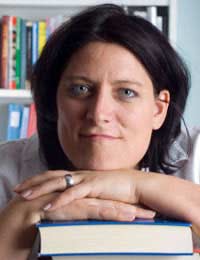 On leaving school, all of us face the choice of beginning work or going on to further education. Some of us don't fancy the prospect of spending several penurious years of being a student, and decide to start our careers straight away. The choice is often accompanied by some regret. Perhaps you find that the lack of a degree limits your career options, or inhibits your progress; perhaps you just feel intellectually unfulfilled. Whatever it is that motivates you, redundancy is the perfect time to consider going to university for the first time and fulfilling your aspirations.
Mature Students
You may worry about feeling out of place among much younger people. But you shouldn't. The proportion of mature students (officially defined as over 21 in England and Wales, over 20 in Scotland) in our universities has been growing in recent years. In some universities, they are now a majority; and they tend to account disproportionately for places on part-time courses.
Some universities also group the mature students together for small-group learning sessions such as tutorials so you can compare notes with others experiencing the same thing.
Most universities welcome mature students because they tend to take their studies more seriously than younger students do. This also tends to manifest itself in greater academic success.
Access Courses
It may be that you left school without achieving the kinds of qualification that are normally required for access to university. Or it may be so long since you have engaged in formal education that you're worried about whether you'll be able to cope with the demands of a higher education environment.
What you need may be an Access program. Access programs are courses run by colleges which are specially designed to meet the needs of people just like you. They will re-introduce you to formal study and help you decide whether the pursuit of higher education is right for you. In the end, you get a certificate which is considered A-level equivalent and demonstrates to any college or university that you are capable of meeting their requirements.
Access courses are usually 1-year long if undertaken full-time. Part-time, evening and distance learning options are also available.
Funding Options for a Return to University
If you are over 25, you will be assessed for financial help based on your own income and that of your partner (if any), rather than your parents' income, as is the norm for younger students.
Depending on your income, you could be entitled to a maintenance grant of around £3000 if you are on a full-time course, and about half that if it is a part-time course. You can also apply for a low-interest student loan if the course is a full-time one. Student loans are not available to part-time students.
Postgraduate Courses
Postgraduate courses have become increasingly popular in Britain, particularly MSc. (Masters degree) courses rather than a full-blown PhD. Why should you care if you don't even have an undergraduate degree? Well, while most MSc. courses specify an undergraduate degree as a prerequisite for admission (sometimes even in specific subjects), in most cases this requirement is not absolute. Relevant work experience will often be taken into account too. So, if you have been working as a computer programmer for a few years without any formal qualifications in the subject, and are interested in getting an MSc. In Information Technology, for example, you might well be accepted on to the course.
A typical MSc. Course involves a period of study of about one year (if undertaken on a full-time basis), followed by the writing of a dissertation over about six months. The dissertation should be an original piece of research. But don't worry. Nobody's expecting you to find a cure for cancer, or invent a free energy device (although if you can, no one will stop you either). Your research topic will be worked out between you and your adviser.
MSc. courses are available on a full or part-time basis, and, increasingly, as distance-learning options.
Higher Education – Conclusion
As well as providing immense intellectual stimulation, you'll find that higher education can open the doors for you to a whole new world of career opportunities. It may be just what you need to set your life on a different track.
You might also like...
I want to train as a dog groomer and start up my own business, I was made redundant in October 2020 as a result of Covid, and now want to persue a new career, what help is available to me in both the training costs and setting up costs
I am looking to certify my in house CAD skills to further my job opportunities after being made redundant and only ever having in house on the job training with no formal qualifications
Ryan- Your Question:
I want to further my education I'm looking at getting into a trade tiling kitchen fitting etc but can't afford substantial amounts straight away
---
Our Response:
Have you thought about applying for an apprenticeship? Please see link
here
. I hope this helps.
RedundancyExpert
- 2-Dec-15 @ 3:08 PM
I want to further my education I'm looking at getting into a trade tiling kitchen fitting etc but can't afford substantial amounts straight away
Ryan
- 2-Dec-15 @ 11:16 AM