Questionnaire: Can I Challenge My Redundancy at a Tribunal?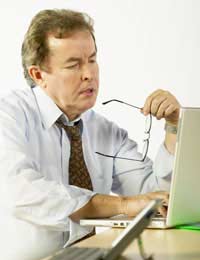 Being made redundant can be traumatising at the best of times, but this can be made worse if you feel you have been unfairly treated by your employer.
If this is the case you may be able to challenge your redundancy at an employment tribunal.Not everybody will be able to challenge their redundancy though and you will need to prove that the redundancy was unfair.
These questions should help you work out whether you will be able to take action.
1) How Long Have You Worked At The Firm?
A) Over one year
B) Around one year
C) Less than one year
2) How Long Ago Was Your Employment Terminated?
A) Within the last month
B) Around three months
C) Over three months
3) Why Do You Feel You Were Made Redundant?
A) For personal reasons, maternity/illness
B) Because the directors/owners do not like me
C) Because I was the last to join the firm
4) Has Your Employer Told You Why You Were Made Redundant?
A) No, they have not given me any reasons
B) They told me verbally, but not in writing
C) I have been given a full explanation
5) Did Your Employer Consult With You?
A) No
B) Yes, but at the last minute
C) Yes, around four weeks before the redundancies occurred
Your Answers
Mostly A – You May Have Grounds For A Case
To bring a case against your employer at an employment tribunal you will needed to have worked at the firm either full or part-time for at least one year. You will also have to make any claim within three months of the date you were made redundant. Most importantly you will need to prove that your redundancy was unfair and in turn, your employer will have to prove that there was a need for redundancies at the firm.
If you believe you were made redundant for personal reasons or discriminated against for any reason you should first raise the issue with your employer. You should tell them in writing your concerns and what action you would like taken. If you are not successful you should then take matters further. It is your employer's responsibility to consult with employees as soon as possible regarding possible redundancies, and to assess each employee in a fair and reasonable manner. If they fail to do this you could have a case against them.
Mostly B – You Should Seek Professional Advice
It sounds like you may have to act fast if you were made redundant around three months ago, as you will need to make any claim within three months of the redundancy. Your case does not appear to be clear cut and you should seek specialist legal advice. Many firms specialise in employment law and some will be willing to take your case on a no win, no fee basis.
If you feel you have not had a thorough explanation from your employer as to why they made you redundant ask them to put it in writing so you at least know what their reasoning is. It may be hard to prove your case if you feel it is for personal reasons, but likewise your employer will have to prove why they made you redundant.
Mostly C – You Are Unlikely To Have A Case
It may be hard to come to terms with, but from your answers it appears that you may not be able to make a claim in an employment tribunal. If you have worked at the company for less than one year you will not be eligible to take them to the tribunal, and you should have made the claim within the three month period. If you have been given a full explanation as to why you were made redundant and this appears reasonable, it is unlikely you will be able to make a claim.
Sometimes when employers make redundancies the process can seem unfair, but in reality employers are merely following the required procedures. Employers can use things such as disciplinary records, attendance, quality of work and length of service as reasons to consider you for redundancy.
Being made redundant can be emotionally and mentally exhausting. If you feel your redundancy was unfair it is important you challenge it as you may be rewarded some compensation from your employer. Don't be scared to question your employer for a full explanation as to why they made you redundant. If their answer is not satisfactory you should seek legal advice.
You might also like...
Hello.... I was in the force for more than 10 years and I had a case, the charge I was charged in was bit confused to me. There was no evidence from the complainant to prove that I damaged the complainants vehicle. It was a first thing I ever done during my serve in the force. Im married with 2 children and the organization made me redundant last year on May 2018. Do I be able to challenge this again?
toka
- 14-Mar-19 @ 12:33 PM
hi i am working 24 hours in a week and my wife taking all benifit everything coming on her account.we have one 3years kids as well.one of my cousin borrow from me last five years ago 7000 pound now he wanted to return me back.if i deposit7000 pound check in my account do i get any trouble.can you plese explain me..
I was made redundant in november 2012 when I was told my job was surplus to requirements.since then my previous employer has put a paid member of staff in to run the shop that I did.Is there grounds for legal action in this case? I await your answer.
Tony Parker
- 24-Jul-14 @ 12:07 PM