Questionnaire: Is My Redundancy Pay Correct?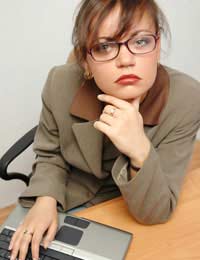 When it comes to redundancy pay, every employer will have a different way of working out how much you are owed.
Some may be more generous than others, while some will try and give you as little as possible.
But there are some government guidelines that firms are obliged to follow and when it comes to redundancy pay, the longer you have worked at a company the better.
Questionnaire
Answer A, B or C to the below questions to see if your payout is correct.
1, Your Age
A) I am under 22 years old
B) I am between 22 and 41 years old
C) I am over 41 years old
2, Length of Service
A) I have been at my firm for less than two years
B) I have been at my firm for three years
C) I have been at my firm for 20 years plus
3, How You Left
A) I was given the sack
B) I was made redundant after being put into consultation
C) I took voluntary redundancy
4, You Package
A) My employer has calculated my weekly pay at less than £350 a week
B) My weekly pay had been calculated at £350 a week
C) My employer has calculated my weekly pay above £350 a week
5, Timing of Your Payment
A) I was told I would need to wait a few months before my redundancy pay
B) I waited a few weeks for my pay
C) I was given my redundancy package the day I left
Answers
If You Answered Mostly A
If you answered mostly A it seems that your redundancy package could be wrong, or it could be you are expecting more than you are entitled to. Under normal circumstances if you are under 22 years old you will not qualify for any redundancy, even if you have been at the firm for four years.
If you are older than 22 but have not worked at a firm for more than two years you will also not qualify for redundancy – the same applies if you were given the sack.
If you earn more than £350 a week but your employer has calculated your redundancy at less than this than you should check why this is as it could be wrong. It is also uncommon that you will have to wait for your redundancy to be calculated, so again find out why this is.
If You Answered Mostly B
It seems that there are a few question marks over how much redundancy pay you have received. If you have been at your company for over two years and you are older than 22 you should qualify for redundancy.
If there has been a consultation period before your redundancy you should check that your employer has paid you for this and that this does not get included in your redundancy pay, as this should be separate. Also, it may be that you earn over £350 a week but your employer has capped your redundancy pay at £350 a week, which is not uncommon.
If You Answered Mostly C
It appears that your redundancy pay should be correct as your employer sounds like they have followed protocol. If you are over 41 years old you should get 1.5 weeks' pay for each full year of service.
If your employer is offering your above £350 a week in redundancy this is very generous and generally means that they will not be offering you less than you are entitled to. If you are being made redundant your employer should offer you your payout on the day they inform you of your redundancy, if they have done this there is a better chance that the sum is correct.
If you think your redundancy package has not been calculated correctly you should speak to your employer and ask them to show you how they worked out your package. If you're still unhappy you should check your employment contract and then confront your employer with your doubts again. It's important to make sure you have the right redundancy money as you will need to look after your finances if you are not in work.
You might also like...
My employer has wrongly calculated my redundancy pay. I have written to him and he refuses to do anything about it. He just says he thinks what he has offered is fair. Basically he has calculated everything as if I had been employed under 2 years whereas I had worked for him for 2.5 years.I am aged 43. What action can I take?
Mandy
- 13-Aug-20 @ 11:42 AM
My company is making me redundant on the grounds that a new computer system will take over most of the work I do. However, the new system went live les than 2 weeks ago, is not yet running properly and the reporting side of things (performance figures, which I have been responsible for) have not been tested at all. I did make a polite observation in a meeting that I thought the redundancy decision feels a little hasty. Does my company's decision to make me redundant seem like a fair in the eyes of the law?
Rags
- 10-Feb-17 @ 8:05 AM
Hello there, I was employed by an agency and worked for a housing association solely for three years. then I was given a fixed term contract. When calculating LoS, is this just the fixed term section or because of the length, does the agency period also qualify? Thanks in anticipation. Chris
kippaxkid
- 24-Sep-14 @ 3:17 PM