How to Manage your Debts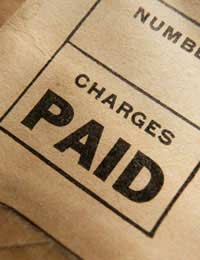 Debts often become a crushing burden after redundancy. Managing them successfully is the key to making it through the experience with your life intact.
Prioritising Debts
If you know or fear that you may not be able to meet all of your debt obligations, you need to engage in a kind of debt triage. Triage is what military doctors do on the battlefield when they know some of their patients can be saved, but not all : they prioritise. Top priority debts are those related to your home, your capacity to earn a living or those which, if unpaid, might lead to criminal prosecution.
Many types of debts you might owe to the government, for example an income tax bill you haven't paid, should be regarded as high priority. The government generally isn't amenable to negotiation about debts, and enjoys special powers to recover the money it is owed. Other unsecured debts, such as credit card debts, should be regarded as low priority.
It's important to bear in mind your debt priority scheme in mind once your creditors start to contact you, demanding payment. Do not be tempted to adjust it based on how unpleasant each creditor proves to be. Credit card companies are often among the most splenetically vociferous, but their debts should usually be regarded as among your lowest priorities.
Debts – When You Just Can't Cope
If you feel yourself sliding into a morass of unmanageable debt, you need to act.
Other than declaring bankruptcy, all ways of handling the situation will involve communicating with your creditors. You can either communicate with them yourself or get someone else to do it for you.
The Citizens Advice Bureau, which has thousands of offices all across Britain, will give you free advice on how to handle your debts and can even act on your behalf.
Sometimes you may be in temporary difficulties but think that you could ultimately find a way out of them if you could only get a break. This often happens when you have been made redundant, for example. You've lost your job and your income stream; you're going to struggle to keep up your payments; but you're hopeful that you will get a new job within a few months. Your creditors will often be responsive if you write to them asking to suspend interest on your debt or even give you a payments holiday till you get yourself back on your feet.
Individual Voluntary Arrangements IVAs
Individual Voluntary Arrangements (IVAs) represent a kind of halfway-house between normal payment of your debts and outright bankruptcy. They typically involve the debtor paying off only a portion of the total debts over a number of years at a rate which is manageable for them, after which their obligations are fully discharged.
IVAs are negotiated on behalf of a debtor by independent Insolvency Practitioner. These agencies ultimately receive a percentage of the amount which is repaid or a flat fee.
It may seem strange that creditors should agree to be paid only a small proportion of what they are owed. They do this because they are worried about receiving nothing, or almost nothing, at all if the debtor chooses to become bankrupt.
For the debtor, the advantage is that the stigma and some of the practical consequences of bankruptcy are avoided.
Bankruptcy
Ultimately, if your debts are completely unmanageable, you will have to consider bankruptcy.
It's important to consider what the long-term implications of declaring yourself bankrupt will be. There is, of course, the simple embarrassment factor. Notice of your bankruptcy will be posted in the London Gazette, in your local papers and on the Insolvency Service website. It will disqualify you from running a company or from practising certain professions, and your ability to get credit will be severely limited.
You should also bear in mind that the bankruptcy procedure doesn't get rid of some debts. Secured debts, student loans, child support payments and some other types of debt will also be included. Be aware also that the bankruptcy procedure itself costs money. If you're really in extremis, you may not be able to afford it!
Managing Debts – Conclusion
If redundancy makes repaying your debts difficult, there are options for management of your debt in such a way that the worst outcomes can usually be avoided.
You might also like...
I am in debt for the first time in my life age 65. I've only a small pension and it's not enough when everything is going up constantly, it seems so much more expensive to live, buy food, pay bills, then there is all the unexpected things.I've got rid of my car because I can't afford the tax and insurance. The worry is keeping me awake at night, what can I do?