Why the Government are Charging for Unfair Dismissal Claims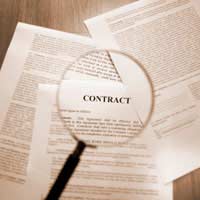 It is not surprising that an increase in the number of people being made redundant has led to firms and employers experiencing a spike in the number of employees claiming for unfair dismissal.
While many claims are brought with good reason, employers are also starting to see an increasing amount of speculative claims being brought against them.
This increase has not gone unnoticed and from April 2012 the government is introducing a number of changes to the system which will make it more costly for people to claim for unfair dismissal.
What Will Change From April 2012
One of the major changes that is being introduced is how much it will cost you to make a claim at an employment tribunal.
As it stands employees who feel they have been unfairly dismissed can make a claim for free at an employment tribunal. The government however is proposing that from April 2012 claimants will have to pay an initial fee of between £100-£250 in order to bring a claim and a further £1,000 once a hearing date is set. The final fees are however still subject to discussion and could change before they are introduced on April 6 2012.
The government is hoping that by introducing a fee it will cut down on the number of people making a claim that is unfounded or trying to seek revenge on their employer for being dismissed. But the move is also likely to make it harder for those that have a genuine claim but do not have enough money to make their case heard.
Those wishing to make a claim will also needed to worked at the company for at least two years before they are able to make a claim for unfair dismissal - it is currently only one year.
The Employment Protection (Consolidation) Act of 1978 was introduced by the Labour government, which stated that an employee must only work at a firm for six months before being able to make a claim. This was then raised by the subsequent Conservative government to two years, but reduced back to one year in 1999 under the new Labour government. It is now proposed that this will go up again to two years on April 6 2012.
This change however will only apply to unfair dismissal claims and not those that are claiming for discrimination.
How The Changes Will Impact You
The changes are likely to bring about a large reduction in the number of unfair dismissal claims being made, but they could also lead to an uptake in the number of claims for dismissals that do not require a qualifying period, such as discrimination.
The changes should also not really impact you if you are successful with your claim. If your claim is successful the fee will be refunded to you by the tribunal and in any settlement you reach with your employer. This in theory should result in a fairer and better funded system for all of those involved and a lighter case load for those working for the tribunal, which should mean more time and attention will be paid to your case.
Whether the new measures will be effective in reducing the number of claims being made still remains to be seen. There is also likely to be some sort of exception for those that are in financial difficulty – which will no doubt be quite high as many will have just lost their job.
It is also likely that more cases will be settled before a hearing date is set as employers who feel they will lose their case will not want to appear in court and pay the extra £1,000 fee if they lose. Law firms which feel you have a good chance of winning may also be willing to pay the tribunal fees for you and your refund them once your case is successful.
Are Any Other Changes Expected?
It would seem that the government plans to crack down further on those trying to make claims for unfair dismissal. Leaked reports show the government has commissioned a report by venture capitalist Adrian Beecroft on the issue.
Reports suggest the document recommends that employers should be entitled to dismiss workers who are not performing well without having to give an explanation and they would also lose their right to claim for unfair dismissal at an employment tribunal.
Instead it suggests that a system known as the Compensated No Fault Dismissal System should be introduced, which would give employees the chance to argue against their dismissal and be given time to improve.
If you are confident you have a good case to make you should not be deterred by the measures that are being brought in as you should be able to claim back your costs. If however your case is not clear cut, you might want to seek legal advice before you continue as this could save you a large bill later down the line if you are unsuccessful.
You might also like...