Questionnaire: How do I Pay My Mortgage in Redundancy?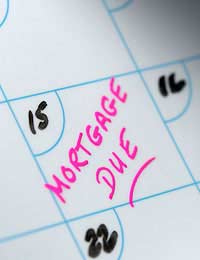 When you are made redundant you can have mixed feelings of anxiety, stress and worry. But one of the main concerns that people who have been made redundant have is how they are going to pay their mortgage.
Your mortgage payments are likely to be your largest financial concern. But there are things that can be done and ways in which your mortgage repayments can be met, even if you are unemployed.
These few questions should help you understand what help is available to you and what you are entitled to.
1) Do You Have Mortgage Payment Protection?
A) No
B) I do, but I've only had it for eight months
C) Yes, I have had it for a couple of years
2) Have You Already Missed Some Mortgage Payments
A) Not yet, I am able to pay the mortgage for a few months using my redundancy money
B) I've missed one payment
C) I have missed quite a lot of payments and are at risk of repossession
3) Do You Have Any Savings?
A) I have savings over £16,000
B) I have enough to pay my mortgage payments for six months, but not over £16,000
C) I have no savings
4) Is There Only You Paying Your Mortgage?
A) No, there's me and my partner
B) There's me and my self-employed partner
C) There's just me paying the mortgage
5) What Type Of Mortgage Do You Have?
A) It's a normal fixed rate prime mortgage
B) It's a mortgage for people who have some impaired credit
C) It's a sub-prime mortgage
Your Answers
If You Answered Mostly A
All mortgage lenders see repossession as a last resort, so if you find yourself worrying about whether you could be repossessed, stop. The first thing to do is to speak to your lender and let them know the situation.
If you answered mostly A it appears that you will not automatically qualify for help to pay your mortgage. If you do not have mortgage payment protection and have a lot of savings, a lender will want you to use these before they offer you any assistance.
Also if your partner is still employed they might expect them to pay the entire mortgage and for you to downsize until you can afford your mortgage once again.
The best thing you can do is talk to your mortgage lender and try to get a payment holiday or switch to an interest only option. This will reduce your monthly payments until you can find a new job.
If You Answered Mostly B
It seems that you are in the position where you do not have to start worrying straight away. It sounds like you have some savings in the bank which although you may not want to spend on your mortgage payments, you may be forced to.
If you have Mortgage Payment Protection but have not had it for more than 12 months then you may not be entitled to claim for the policy. Most policies insist you pay into them for at least 12 months.
The government does offer a number of schemes to people who find themselves in payment difficulty and you may qualify for one of these, as mentioned below.
If You Answered Mostly C
If you answered mostly C, the good news is that some form of help with your mortgage should be available to you.The government has a number of schemes that are designed to help those that are struggling to meet their mortgage payments.
One of these is called the Homeowners Mortgage Support Scheme which can allow those that suffer a sharp drop in income to defer up to 70% of their mortgage interest payments, for up to two years.
Most lenders take part in this scheme and you should ask your lender if they can assist you with this. You will still have to pay back the money eventually though and your savings must not be higher than £16,000.
Also, if you have started to apply for job seekers allowance you may be able to claim Income Support for Mortgage Interest.This is limited to two years but should be able to help you claim benefit for a proportion of your mortgage interest costs. You should enquire about this when you collect your job seeker's allowance.
Being made redundant can be stressful enough, without the extra threat of repossession. However lenders are under increasing pressure from the government not to repossess people.
This doesn't mean that you should become complacent about your mortgage payments, but it does mean there is help out there for you, you just need to ask.
You might also like...