Motivational Tips for When You Are Redundant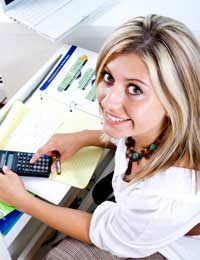 The first three months of your redundancy can be crucial as this is the time you are at your most motivated and most likely to find work.
The longer you are unemployed the harder it can be to find work, so it is important to grab as many opportunities as you can in the early days of your redundancy.
Don't Feel Guilty
One of the first emotions people often have when made redundant is guilt and that they have let their family, friends and themselves down. You should try and eradicate any negative feelings you might have towards your redundancy. Remember it is your job that has been made redundant not you.
Get into a Routine
Many people who have been made redundant struggle to find purpose in their day because they have no job. If you are used to getting up at 7am and leaving the house by 8.30am there is no reason you shouldn't stick to this timetable when redundant.
Set yourself your own working day and between the hours of 9.30am to 5.30pm dedicate your time to working on your CV, searching for jobs, visiting recruitment agencies and getting in touch with old contacts. Once it gets to 5.30pm you can allow yourself to switch off and enjoy your evening.
Look to the Future
A big stumbling block for many who have been redundant is trying to forget their old job. But instead of reminiscing about how good your old job was or your old pay cheque think about the future and how rewarding it will be once you are in your new job and meeting new people, try and get excited about what the future holds. Look to the elements of your life that you can control, you may not be able to control being made redundant but you can control finding a new job.
Your Attitude
Having the right attitude is almost as crucial as having the right qualifications when looking for a new job. You can't change the situation you're in but you can change your attitude. If you adopt a positive mental attitude this will rub off on others and at interviews. Don't fall into the trap if using your days to watch daytime TV and lounge around the house. The more purpose you can bring to your day the more rewarded and wanted you will feel at the end of it.
Keep Busy
If you fear you may be redundant for a long period of time you may want to look at other ways to earn some extra money. It is a good idea to keep using your skills when redundant, whether these are manual, creative or administrative skills. Speak to friends and family and see if they require any of your skills.
For example, if you are creative one of your friends might have a business you could help promote. You could volunteer to help at a local business a few days a week. They may not have any jobs but the contacts and networking you will make could prove to be invaluable.
Take Some Time Out
Many people feel under pressure to get straight down to job hunting the minute they are made redundant, but this is not always the best method. There are not many times in your career when you can take a break and assess your career path and life choices. It is a good idea to take a week or two to sit down and assess where you see your career going, are you happy with your career and what other options you have?
Make Contacts
The worst thing you can do when you have been made redundant is shy away from the outside world. It is important you let as many people as possible know you are looking for a job. You may have a friend who is looking for somebody with your specific qualifications and is able to offer you a job.
Look at the Positives
You will inevitably face rejection and set-backs on your path to finding a new job. When you take a particularly hard blow it can be hard to regain your confidence. In this situation it is important to get strength from those around you. A job is only one element of your life, if you get particularly downhearted make a list of all the positives in your life, such as your family, your health and what you have achieved to date.
Being made redundant can have serious psychological effects and it is important you do not isolate yourself from others. If you stay positive, look to the future your chances of re-entering the workplace will be greatly improved.
You might also like...