Questionnaire: Should I Take Early Redundancy If Offered?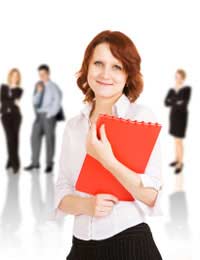 If you are offered early redundancy your employer will normally offer you a hefty lump sum in a bid to entice you into leaving the company.
Employers will do this for a number of reasons, if you volunteer for redundancy it will save your employer time and the effort of having to go through and handpick others for redundancy.
These few questions should help you assess whether volunteering for redundancy is right for you.
1, The Health of Your Finances
A) I don't have any savings
B) I don't have a huge amount of savings
C) I have a large amount of savings
2, The Risk of Redundancy
A) I feel my job will be safe if I turn down redundancy
B) I'm unsure if my job will be safe if I take early redundancy
C) I think I would lose my job anyway even if I don't take redundancy
3, Your Chances of Finding Another Job
A) There are not a lot of jobs in the area I work in and it would take me a long time to find another job
B) I have a good chance of finding another job but it is not guaranteed
C) I'm very confident I will be able to find another job
4, Your Long-Term Goals
A) I plan on staying at the company where I work for a number of years
B) I am indifferent about staying with the firm
C) I had been planning to leave the company
5, Who Else Relies on You
A) I have a family and a mortgage to pay
B) I have a partner but they are happy for me to take redundancy
C) I have no dependents
Your Answers
If You Answered Mostly A
If your employer offers you a large amount of money to take voluntary redundancy it can be daunting and you may be tempted to take the money without thinking through the consequences. A lump sum can seem like a lot of money at first, but if you think about it in terms of one year's wage it suddenly won't seem so much.
If you answered mostly A it suggests that voluntary redundancy might not be the best option for you. If you don't have a lot of savings you could find that your redundancy money runs out. You may also want to consider how long you are likely to be unemployed for. Also if you have a family and people who rely on a regular income coming in, taking a one off lump sum might not be as appealing as it first seems.
If You Answered Mostly B
If you answered mostly B is seems there are benefits and disadvantages to you accepting redundancy. You will need to sit down and assess your finances and work out if you have enough money to survive if you don't find a job straight away.
You could also use voluntary redundancy as a chance for a career change or an opportunity to move to another company.
If you like the company you work for and your job you should think very carefully about whether the risks involved are worth it.
If You Answered Mostly C
From your answers it seems that you would benefit from taking redundancy. If you are confident that you will find another job then you could use a large redundancy pay-off to take a career break or possibly retire.
If you were planning to leave the company anyway you are in a win-win situation as you get to leave the company and receive a large pay-off.
You should still make sure that taking early redundancy is right for you and you are 100% sure about leaving the firm you are with and taking on any risk that is associated with that.
Many people are tempted into early redundancy because of the large one off payment, but you should remember to look at the wider picture and think about what it will mean to your finances and whether you will be able to survive.
You might also like...