Racism and Redundancy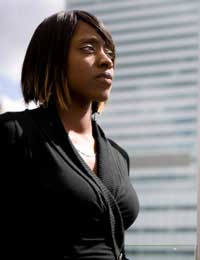 Racism in the workplace comes in many guises, whether it be verbal or unspoken.
There have been a number of high profile court cases in recent times that have highlighted the problem of racism in the workplace, unfortunately though when it comes to redundancy, many still feel they are being discriminated against and singled out because of their race or ethnic origin.
What The Law Says
According to the law, racism in any shape or form is illegal, some examples of racist behaviour include being called names, being denied the same privileges as your colleagues or being treated differently in any way.
The law defines racism as discrimination which occurs when an employee is treated less favourably compared to their colleagues because of their race, colour, nationality, ethnic or national origin.
Under the Race Relations Act 1976 it is unlawful to make somebody redundant on the grounds of their race and to judge a person's redundancy on anything other than their work performance.
Under the Act, it doesn't matter if your employer has demonstrated racist behaviour on purpose or unintentionally, it will still amount to racist behaviour.
But while you may suspect that you have been discriminated against because of your race, this is often hard to prove, especially in redundancy cases.
You will need to provide evidence that your employer has singled you out because of your race or ethnicity and this can be hard to do.
If your employer has chosen you over another colleague for redundancy and you suspect that you have been discriminated against you will have to prove that you are the more capable one for the job and you were more suited to the job than your colleague.
What is Discrimination?
Unfortunately, the number of people who take action when they think they have been discriminated against is still very low. This is often because of the costs that are associated with making a claim if you are unsuccessful.
But it is important that if you think you have a case you stand up to your employer.
When it comes to making you redundant, your employer will have to give you an adequate explanation as to why they have chosen you over your colleague.
There are a number of different types of discrimination that you can make a claim against - it can be direct, indirect, harassment or victimisation. If your employer is saying your job is no longer available, for example, because it is only open to a certain race, this will be direct discrimination.
Similarly, if your employer makes you redundant because of religious reasons, for example introducing a dress code that discriminates against you, this will be seen as indirect discrimination.
If your employer also openly allows racist behaviour in the workplace that creates an awkward working environment, this will be seen as discrimination.
Similarly, when it comes to the redundancy, if you feel your employer is treating you less favourably because you have complained or been involved in a complaint about racial discrimination in the past, this could also be grounds for unfair redundancy.
What To Do If You Feel You Are Being Discriminated Against
If you suspect you have been redundant on racial grounds or are in the process of this happening, it is important that you keep a record and log book of every instance when you feel you have been discriminated against.
You will be able to make a better case if you can provide proof.
If you are in a union you should speak to your representative in the first instance and seek their advice. They should also join you at any meetings you attend with your manager.
If you do not have a union representative you should speak to your line manager in the first instance, if however they are the one making you redundant you may want to go to their boss.
The most important thing is that you are specific about why you feel you have been dismissed unlawfully and give as many examples in writing as you can.
Where to go for further help
If you need an extra helping hand or more information, there are a number of organisations that can offer you free advice.The Commission for Racial Equality is a national body that can help victims of race discrimination.
Your local Citizens Advice Bureau should also be able to help.
The Law Society will also be able to provide you with a list of lawyers that specialise in racial discrimination in the workplace.
You might also like...
Good evening, I would like to ask for your thoughts on a situation when most employees being made redundant at the same time are of non English nationalities. Do you think it may be a ground for discrimination please? Many thanks and kind regards,
@magpie - it is not a case of the company sending you backwards, you would have to bear the cost of re-training and renewing the licences yourself, as your company is under no obligation to renew them if redundancy is in process.
Chris
- 8-Jun-15 @ 12:30 PM
I work in the construction industry mainly engingineering in the petro chemical field when I was first employed I held several licenses to operate various machines during my employment twoof which have been allowed to lapse (Both of which I have used during my employment) despite several requests to line managers to have them renewed I now face redundancy The letter I received about redundancy mentioned possible retraining I asked If the company would renew the two lapsed licences but told that the company Had no responsibility to do so ? Can the company send me back to the Jobs market less employable than when I join them
magpie
- 5-Jun-15 @ 6:03 PM
@magpie - I don't really understand your question, as qualifications are qualifications and do not change because of redundancy. It is up to you to update your CV. If this does not answer your question, you may have to write back and re-phrase it.
RedundancyExpert
- 5-Jun-15 @ 12:35 PM
I have been put on redundancy notice after five years with the company I asked if they would make sure that the qualifications I had when I joined them would be renewed but met with a blank responcedo they have a duty to renew my tickets which they have made use of during my service or can they send me back to a job market less employable
magpie
- 4-Jun-15 @ 7:32 PM
@None - It is up to your employer to decide who stays and who goes when it comes to voluntary redundancy. It can be based on several reasons. Your employer could have chosen you to stay because you are regarded as a more satisfactory employee due to either performance or capability above the voluntary co-worker(s) selected. You could always ask your HR officer for the reason.
RedundancyExpert
- 10-Nov-14 @ 2:32 PM
My employer turn down my request of redundancy, I worked for 9 years and for the last 3 years because of short works I never reach my contracted hours,I was shocked not being offered
None
- 9-Nov-14 @ 12:03 PM