Pros and Cons of Setting Up a Business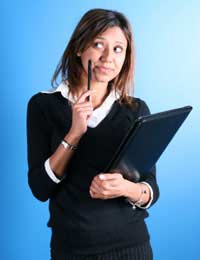 Being made redundant can have a profound effect on your life and can give you the freedom to try new things and test yourself.
Many people harbour the desire to be their own boss and use their own ideas and creativity to start their own business.
Being made redundant can be the perfect excuse to realistically look at the idea of starting up your own business, especially if you received a large pay off from your old company.
Starting your own business is not a decision that should be rushed into and as with anything new, it has its pros and cons.
The Pros of Starting Your Own Business
At some point in their life everybody dreams of what it would be like to be their own boss, to have nobody telling you what to do and be able to choose when and where you work.
Owing your own business can be one of the most rewarding and fulfilling things you will ever do in your life.
Some upsides to owning your own business include:
You are your own boss, you no longer have to put up with colleagues telling you what to do and you can set the agenda.
You can put your own creativity to use and use your own business as a platform for your own ideas.
You will get out what you put in and retain a larger percentage of any profits than you would working for someone else.
You can adapt the business to suit your working hours and take time off when you wish
You can employ others to do the work you do not want to do
If the business is successful you will reap the financial rewards.
Your personality plays an important part in whether you will enjoy being your own boss. Some people thrive in their own leadership, while others like to have somebody directing them and telling them what to do, you should ask yourself which category you fall into.
The Cons of Setting up Your Own Business
Setting up your own business can be risky, even with the right financial backing and necessary skills, things do not always go to plan and you could lose it all if things do not work out.
Some of the disadvantages to owning your own business include:
You will shoulder all of the responsibility for the firm and your employees if something goes wrong.
It could take you a long time to get the business going, which means you may not get paid for a while.
You could end up working more hours than in your old job in order to get the business up and running.
You will be liable for anything that goes wrong and could feel isolated if things are not going well.
You will miss out on benefits you get from working at a large company such as paid sick days and a pension scheme.
You may need to risk some of your own money starting up the business.
You will need to research company law and be familiar with how a business operates
You will need a fool-proof business plan to show the bank you have researched your chosen field in order for them to take you seriously.
It is unwise to invest more in a business than you are willing to lose. There are no guarantees in the world of work so it is important to always have a plan.
If you are going to start your own business it is important you speak to your bank manager and go through with them your plans and finances. They should be able to advise you as to whether they think you are taking an unnecessary risk.
But many people find that setting up their own business could not be easier, especially if they are coming from a profession they know well and have a loyal client base they can bring with them.
If you do plan to start your own business though it is better to act sooner rather than later and get the wheels in motion, especially if you wish to use some of your old business contacts and clients to make a go of the business.
You might also like...
This has been very helpful, it's a scary move, but I'm hoping it will pay off.
Briony
- 26-Nov-14 @ 2:27 PM