How does Redundancy Effect your Company Shares?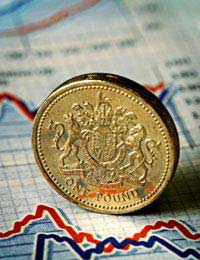 In the last few decades, more and more employees have come to own shares or share options in the companies they work for. Management fads which hailed employee share option schemes because they increased the workers' sense of participation in the business, and government tax incentives, have both encouraged this practice. But what happens to share option or share award schemes when a worker is made redundant?
Share Options
Share options are rights to purchase company shares at a specified price on a certain date. When that date comes around, the market value of the stocks may be higher than the previously agreed selling price, allowing the employee to pocket a tidy profit. If you have share options, your right to purchase the shares will normally lapse on the day your employment ends. However, in some cases, depending on the contractual basis on which the share option scheme has been established, you may be able to extend your right to purchase for some time after your employment ends provided that your employer agrees.
Clearly, pushing for this usually only makes sense if you have some reason to believe that the shares will rise in value in the near future. In some cases, though, the annual Capital Gains Tax exempt amount threshold may be a consideration. For example, if you have already had some capitals gains in that year, taking you close to the tax exempt threshold, and exercising your share options would take you over that limit, it may be desirable to wait until the next tax year begins before exercising them. Then your exempt amount of capital gains would be reset to zero again, and you could perhaps save a few thousand pounds from the taxman.
Share Award Schemes
Share option schemes are typically offered to company high-flyers. More junior-level employees may have to content themselves with share ownership schemes, sometimes called share award schemes or sharesave schemes.
Typically, share award schemes involve employees purchasing shares over an extended period by making regular small payments into the scheme. Sometimes ownership of the shares is acquired at the beginning, and then paid for retrospectively; at other times, ownership only begins after some time, when all the contributory payments have been made. The latter option is more common.
In these cases, the share price is usually specified at the beginning, and often represents a substantial discount compared to the market rate. This makes the schemes comparable to share options in that the purchase value and the market value of the shares can differ substantially. Of course, it can also differ in the wrong way, with the market value lower than the agreed-upon purchase price. If redundancies are being made, it may be that the company finances are in bad shape, which may be reflected in a tumbling share price. Under these circumstances, you may not want to proceed with the purchase of shares anyway and are under no obligation to do so.
If you do want to proceed with a purchase, unfortunately those who have been paying into a share award scheme usually lose their right to buy the shares once their employment comes to an end, although some contracts do make a purchase option available upon redundancy. When a share purchase does not take place, the employees should be refunded the amount they have paid into the scheme up until then together with a small bonus payment.
If the share award scheme is more complex, and involves some other benefit to the employees who participate in it - for example if the employer provides free shares in addition to those purchased - the benefit may have to be surrendered upon premature withdrawal from the scheme.
Redundancy and Shares – Conclusion
Share schemes are usually designed to award employee loyalty to the business. Unfortunately, if you're being made redundant, it's your employer who is being disloyal to you, and you may lose any of the benefit you might have gained.
You might also like...