Long-term Unemployment and Benefits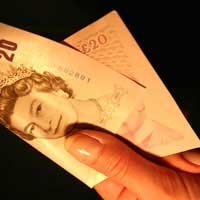 Long-term unemployment following a redundancy can be particularly corrosive. Employers tend to be more wary of potential employees who have not worked for a long time. They tend to fear that even basic work habits such as time-keeping and the ability to maintain a neat and tidy appearance may be missing. Studies have shown that the long-term unemployed tend to lose contact with their social networks and also experience ill health, both physical and psychological, to a disproportionate extent compared to the rest of the population. In this way, the experience of unemployment can become like a vicious cycle, where the longer it endures, the harder it is to escape.
Your Entitlement to Benefits Following a Redundancy
In some countries, unemployment benefits are only paid for a limited period of time following a redundancy. After that, the unemployed are on their own. In Britain, this is not the case. If you are unemployed, you can continue to receive some form of government support even over an extended period if necessary.
The only form of unemployment benefit which is time-limited is contribution-based Jobseekers Allowance. This benefit is paid for a maximum of six months. When it ends, though, you can continue to receive income-based Jobseekers Allowance (assuming you meet the qualifying criteria). Once you have been unemployed for a long time, however, the government may start to impose greater obligations on you in order for you to maintain your access to benefits. For example, you may be required to attend some training courses.
Helping the Long-term Unemployed Back to Work
Under the New Deal programme, the government offers special help for those who have been unemployed for a long time. For a start, you will get your own individual counsellor who will talk things over with you and jointly work out a strategy with you for getting you back to work. This may include skills training courses where necessary. Participation in the New Deal programme is obligatory if you have been unemployed and claiming benefits for more than 18 months.
There are a number of other government initiatives which are only available to those who have been unemployed for a long time. They are designed to ease some of the potential concerns of both the unemployed themselves as well as potential employers.
Work Trial
One of these is the Work Trial. In a Work Trial, you begin actually doing a job on an unpaid basis (although you will continue to receive your benefits as normal, and may receive additional expenses). If all goes well, the employer may offer you a job at the end of it, although there is no guarantee. You become eligible for the Work Trial programme once you have been claiming unemployment benefit for 26 weeks or more. The Jobcentre will give you a letter which you can present to any potential employer (including it with your application, for example) to let them know that if they have doubts about employing you, a Work Trial might help resolve them.
A Work Trial lasts 30 days. You will not lose access to benefits if you either withdraw early or turn down the job if it is offered.
Employment on Trial
Employment on Trial is a similar programme from an inverse perspective. This time it's the job which is on trial. Under this scheme, you are allowed to take up a new job then leave it again if you don't like it without risking your access to benefits. Sometimes jobs are available but you're not sure if they're right for you. Employment on Trial lets you try them out on a worry-free basis. As long as you give the job a fair shake, sticking with it for at least 4 weeks, you will not jeopardise your access to benefits.
Long-term Unemployment – Conclusion
Long-term unemployment is the nightmare possibility that lurks behind every announcement of redundancy. Fortunately, it only exists in a relatively small scale in Britain and special help is available for those who experience it.
You might also like...
Loads of jobs out there, whether it be fruit picking on the fields or stacking shelves on the night shift.You need to broaden your horizons and flex your hours.
Salli
- 23-Dec-18 @ 10:38 AM
Hi There I was made redundant from a well paid job in design and engineering back in September 2014. Yes, that's 4 years of unemployment. I have never signed on in that time but the despair has only increased over time. I've had some fairly serious health issues to deal with over that time and very few have been even interest in meeting me over that time. Just 4 interviews in 4 years and over that period no one has offered any help.
Rococo
- 1-Oct-18 @ 9:51 PM
December 2016 when I was made redundant in December 2016. I have been unemoployed since then. I am doing unpaid voluntary work to keep my sanity. I am male and was in my mid 50's when I lost my job. Another interview this week with no luck. I have never claimed any benefits but have looked into it twice and was made to feel like I was some kind of theif. I reckon I would be treated better if I had just been released from prison. My life savings have gone and the pressure from my family to stop working for nothing and to keep battering my head against brick walls is becoming unbareble.
Fred
- 11-May-18 @ 10:03 AM
I coming up to 63 at end of the year.i on job seekers allow now.will it change when i. 63.
Gordon
- 2-Jun-15 @ 7:29 PM