About Our Site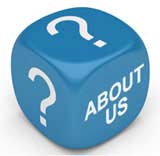 RedundancyExpert was formed to offer a unique reference point on comprehensive information and advice on redundancy.
If you have been made redundant or are facing redundancy, this site has been written with you in mind. With an emotionally respectful perspective, Redundancy Expert offers all manner of practical and realistic advice for those experiencing this difficult time.
However, Redundancy Expert also provides a positive support, appreciating that redundancy can be a time of retraining, reassessing and refocusing on potential career choices that can be rewarding and exciting.
With articles and features that cover all manner of topics relating to the emotional, practical and legal factors, Redundancy Expert offers clear, detailed and accurate information.
The site contains carefully researched articles written by career development experts, all with suitable experience and relevant backgrounds. With so many advice websites written from the employer's perspective, without taking into consideration the way that redundancy can really affect your confidence, Redundancy Expert is a fresh look at the real world of redundancy.
Redundancy Expert is an invaluable resource for anyone that has recently been made redundant or is concerned that they may be made redundant. With the advice and suggestions unbiased and clearly written, there are articles which cover retraining after redundancy, careers advice and guidance on the employer obligations following redundancy.
We pride ourselves on making sure Redundancy Expert is a helpful support those that have been affected by redundancy, so you will find the site packed with factually accurate, easy to understand information that is regularly updated.
Our concern was that there was no single UK resource for interesting features and practical advice on this subject.
Our features and articles are written by experts - who have experience, or a particular interest in this area.
Our Background
RedundancyExpert was founded by John Rowlinson, the founder of PtS.
John, through PtS, is involved in a number of ventures including software and property companies. A percentage of revenue from these activities goes towards funding RedundancyExpert and a number of similar sites.
Our focus is simply on having experts create the highest quality information possible that is widely read.

Related Articles in the 'Site Information' Category...