Unfair Redundancy and What to do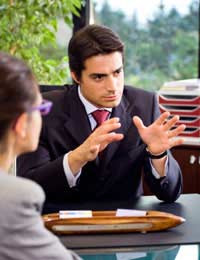 Redundancies frequently give rise to disputes between employers and their former employees. One of the circumstances which can give rise to dispute is called unfair dismissal.
Failure to Follow Proper Redundancy Procedure
A redundancy will always be considered unfair if the employer has not followed the procedure laid down in the law for carrying it out. For example, if more than 20 people are being made redundant at once, the employer is supposed to engage in collective consultation. Failure to do that would make the redundancies automatically unfair.
Unfair Dismissal
Apart from procedural violations, unfair dismissal exists when an employer tells one or more employees that they will lose their jobs because of redundancy, but, in reality, that is not the real reason. In this case, redundancy is being used as a pretext for something else. The real reasons behind an unfair dismissal can vary enormously. Some common ones include :
Prejudice against you because of your age, sex, race or religion.
Personal dislike.
Unhappiness with your job performance. (In fact this is a valid reason for dismissing someone from a job but there are set procedures an employer should go through, including warnings about your performance and so forth, before the dismissal takes place. An unscrupulous employer may wish to evade these.)
Pregnancy.
Asserting your statutory rights, for example by asking your employer for a written statement of your responsibilities.
Being a member of a trade union or a representative of your fellow employees in some other form.
How to Tell if a Redundancy is Unfair
It is not always easy to tell if a redundancy is unfair. If your employer or manager has made prejudicial remarks to you over time, referring to your race or religion, for example, obviously that would provide a good indication that something else may lie behind your dismissal.
Typically, in redundancies, several people will be made redundant at the same time. If you are the only one who is made redundant, that, too, may provide an indication that something is amiss, although there are times when this can be justified.
Although we speak of this or that person being made redundant, it is more correct to say that a person's job is being made redundant, rather than the individual. In genuine redundancies, the employer no longer needs the relevant job functions to be performed. If, therefore, other people within the organisation do the same job as you, but are not made redundant, this might give an indication that the redundancy is unfair. Of course, there also are cases where an employer still needs a job to be done, just not to the same extent as before, so some people doing the job may have to be let go. In this case, the criteria for those who are to be made redundant should be clearly explained to you during the redundancy process, and those criteria should be objectively-based.
A clear sign that the redundancy is unfair is if, after you are terminated from the position, someone else is recruited to fill it.
Unfair Dismissal – Protection and Redress
Unfortunately, not everyone is protected from unfair dismissal. In general, only those with one year of service with their employer are protected legally. However, if the reason for dismissal involves certain kinds of discrimination, this restriction does not apply.
If your case falls within the scope of the law, you can take your complaint about unfair dismissal to an Employment Tribunal. You must do so within three months of your employment ending. Once the procedure begins, the burden will be on your employer to demonstrate that your dismissal was fair. If unfairness is proved, the remedies available range from reinstating you in your job to forcing your employer to pay financial compensation to you for having lost it. Further details about the complaint procedure are given in articles elsewhere on this site.
Unfair Dismissal – Conclusion
Bad employers use redundancy as a way of getting rid of employees they don't like. Fortunately, legal remedies exist to deter or punish them for doing so.
You might also like...
Hi and thanks for any help. I was recently made redundant. I have work at the cafe for over twenty years. The cafe was recently sold (18mnths who) and new ownerstaken over. I wasn't offered any redundancy or the chance to work notice just a text saying that, unfortunately we have had to end your employment. We have talked to citizens advice they mentioned things such as type. Andsay I should have received redundancy either at the time of new owners taking over/ or at the time they wished to terminate my employment. So I'm wondering what the next step is.
Tess
- 9-Sep-20 @ 9:43 PM
I was up for redundancy in my employment as we're another 12, 3 stood for v.r and we had a certain time to do that when that was over not enough people had gone so one person had to go so we had to reapply for the roles so I had the interview and was told anyone who couldn't drive couldn't get the role I drive and have my own vehicle and I was told I failed the interview to point scoring but there are 2 people who don't drive so I feel I have been unfairly selected what do I do
I've been made redundant and part of the matrix was attitude with no key to how it was scored. Can this be seen as unfair?
Hello, I am at risk of redundancy and have had a consultation meeting. My company is using a scoring matrix but the unions at my company do not agree with this system. I am not in the union but does this matter. If the unions do not agree with this can the company still use the system to make me redundant. Thanks
Tate
- 1-Sep-20 @ 4:13 PM
I need some advise, if I'm the only one with the Job title left in the buisness and that job gets made redundant, this should mean there is no longer a need for my work to be done? If my work is givien to my colleuges who i have been training over the past year is that allowed? They are based around europe and not in UK. They dont share the same Job title at the moment and have learnt all the skills needed to do my role over the last year since my consulation in 2019. It mentions in my risk letter that single point of failure on shore but offshore able to support? Really appreciate any help givien. Kind Regards George
George
- 20-Aug-20 @ 1:23 PM
I have been told out the blue I have been made redundant. After 4 years of employment. No meeting or explaination During the week someone else has been employed in my role and the claim is I don't have skills or attitude to carry out the role anymore, no we have less customers. I am a barman. Can anyone advise what to do. Also they employed someone new while I as still on furlough
Nicco
- 30-Jul-20 @ 3:58 AM
Can a redundancy notice... expire? Is there a clock ticking that the employer must initate or complete procedures by? I've read that consultations themselves should take 30-45 days, but that the HR1 notice expires after 90 days... so if a company, for whatever reason, fails to even start, never mind, finish a redundancy consultation, after a certain period, does the whole process simply time out? Surely, you can't be at perpetual risk of redundancy?
By Jove
- 28-Jul-20 @ 10:45 PM
Hello, I was informed my role was being being made redundant on the 30th June. So far I have had 2 consultation meetings with a 3rd due next week. I am in a pool of 1 and finding it very hard to get any information from my employer as to why I have been singled out for redundancy when people with similar roles are not affected. How can I prove that I have been treated unfairly and what can I ask at my next/ final meeting that might help me??
LMA39
- 18-Jul-20 @ 10:11 PM
I've just been made redundant out of the blue today. Since lockdown our team took a 20% pay reduction. I have been with the company over 8 years and during this time became ill so reduced my hours from full time to 6 hours a day. I am a 36 year old women and due to get married next month. I am one of the most experienced in the team. The reason for my redundancy was there is no longer a role but they aren't making any of my other team members redundant. I am on the lowest wage with 8 years behind me so making me redundant doesn't make sense. I feel like I've been unfairly dismissed. Is there anything I can do? They say they have tried to find other jobs else where in the company but can't even though there are free lancers doing the same job.
Mich
- 30-Jun-20 @ 8:13 PM
Hi, was looking for general advice. Been with a company 4 years, and am told due to a downturn my assistant manager role is no longer required after consultation. I am the only person at the site under consultation, and being made redundant, with other assistant managers in different locations unaffected. Does this seem 'unfair' in the eyes of the law?
Unfair?
- 27-Jun-20 @ 4:24 PM
Can an employer dismiss you for redundancy on the basis of receiving verbal feedback? I have been put at risk, The feedback cited to describe why I have received a lower score than my poll (poll of 4) had never been communicated to me in my 1:1 discussions with my manager or in year end appraisals. It's all new to me. Also, I know that my manager had not been contacted to provide feedback - I suspect this is because he was let go. Instead my Company are saying that they relied on verbal feedback from Director level and above individuals that I have had little contact with. Thanks
Cc
- 18-Jun-20 @ 11:15 AM
I have been made redundant after being fought to get into a pool and been interviewed by different bosses. My existing boss has intervened and said that I've been deselected from the pool. The reasons being not for my performance but because of age and not having qualifications. Please advise.
LAC
- 11-Jun-20 @ 8:38 AM
Hi, I have been informed my job is up for redundancy, on my team there are two of us,I started 5 years ago as a maintenance assistant, they started a younger guy on and change the job description to maintenance operative, we are payed the same salary and are job descriptions are the same,they did not change job description for me even when I asked,my job is now being made redundant and the other being retained till such timebusiness gets better,I feel this is unfair.
Kev
- 10-Jun-20 @ 2:47 PM
Hi Having worked for a company for 18 years (completely clear record 1 day sickness, no warnings) the past 18 months have been a nightmare working with a new boss who clearly doesn't trust me, like me, value my work, feel I am capable of doing my job and clearly thinks I am overpaid. I have now been put at risk and given a JD of a new job available which has a slightly different skillsetand I am able to apply for. This hasn't been supplied with a salary yet! I have had several meetings with my boss about how they have completely obliterated my confidence, started to make me poorly (mental health) and if they wish to question my work then they should provide me with a written statement of my responsibilities which I haven't received. Subsequently since informing them that I have needed to seek medical advice and been prescribed medication to help me I have been put at risk. I feel this is not a genuine redundancy and they just want me gone. The new role is within my scope but I haven't had the offer of training for it and they actually have no idea if I have the skills because I haven't been asked to do the specific tasks. Thanks
I have worked for a small family business since I was sixteen. Thirty two years later having never had one warning verbal or written I went on holiday for two weeks and on my return I was sent a letter of suspension. It said I had to stay away from the warehouse why the family made up allegations that the customers (my customers) who I sell and deliver too had reported me being drunk and on drugs for the last six months. I had stuck by the managing director through thick and thin and was doing double the work of both him and his son. I was dismissed a month later even though I was signed of with stress and not being fit to work on four counts of gross misconduct. They did not have one statement off any of the customers nor had even contacted them. The whole procedure was done by his horrible step daughter who came in for 15 mins per week to type 3 or 4 invoices into the computer and allocate payments to the wrong accounts. I could of left when the times in textiles were good and be retired by now for the amount of money I made for that horrible nasty family but Ichose to stand by him because all of his family used him for money and still do. It's been three months since I last spoke to him before going on holiday. If anyone who reads this and works for a dysfunctional family, get out now because by doing so you'll save your mental health when they stab you in the back years later with leaving you with nothing!
Betrayal
- 5-Jan-20 @ 4:50 PM
Hi I was made redundant from the care home that I have worked there for 5yrs at the beginning I was full time and for the last year I have been bank staff I got my last wage slip and all I got was 8 hrs work and 12 hrs holidayand no redundancy I am seeing the owner this afternoon please I really need advice many thanks jane day
Jane the pain
- 10-Dec-19 @ 11:44 AM
I have recently been made redundant. When I was recruited I was told the role would never amount to much more hours than the 20 I work. However we have increased our product range, thus doubling my workload. They have so moved my building. So it is harder to do my job as everything is not all in one place. I do not have the same boss I was hired with as she left the business. They asked me to go full time but due to my disability I am unable to do so. So I was told I would get help. This however was taken off me so my work was falling behind (expected) I was told they were making me redundant and I do not believe they consulted with me, as I suspect the decision was made when I was offered full time. I have never hidden my disability. I have one very obvious one too. I've never had a warning nor any kind of disciplinary. At the first meeting they offered me only full time work? can they do that? As I had to decline I am now redundant. I am a member of a union for disabled workers.Do I have a case for unfair dismissal/discrimination?
Our shirl
- 29-Nov-19 @ 12:19 AM
I have found myself in a redundancy situation where I have been marked down in the matrix scoring as being sick. When I was off on compassionate leave for a parent who found out they were terminally ill. I have proof of this from a Macmillan nurse. Do I have grounds to win my appeal?
Don
- 27-Aug-19 @ 4:57 PM
My wife and her colleagues have been place in a 30 day consultation period. The 30 days is up on the 3rd of september andher bosses have had a meeting with another company who works on the same site with them saying the company will close on the 31st august. Have the company broken the 30 day period which allows her to put a claim in due to them telling numerous people that the company will close? Kind regards
Jayjay
- 14-Aug-19 @ 12:34 PM
My redundancy was carried out by a manager and team leader. I asked the team leader about the decision to make me redundant and not someone in an equal grade. He replied that he did not really understand what he was doing. Does this make the redundancy invalid
TUC229
- 14-Aug-19 @ 8:07 AM
My employer made me redundant without giving me 2 weeks statutory redundancy notice. Can he do that? If thats against the law, what penalties can my former employer face?
Mick
- 10-Aug-19 @ 4:19 PM
My employer has included the ammount of overtime its employees have done in the redundancy matrix. As overtime was optional and the allocation of overtime was very hap hazard, is it legal to use overtime as part of the redundancy criteria.
RICH
- 18-Jul-19 @ 9:25 AM
A few weeks ago I was put at risk of redundancy due to budget cuts and my role no longer being required. I found a new job not long after the first consultation and as I felt I didn't really have a way to defend my usefulness I felt i had to accept it and gave notice. Whilst working my final week notice I discovered that my team was due to transfer to a new manager in a couple of weeks. If I had known about this I would not have accepted the new job, without at least speaking to the new manager about my role. I feel I was not given a critical piece of information that would have helped me defend my role. Have I any right to complain/compensation?
Tracey
- 2-Jul-19 @ 7:26 PM
I have recently been made redundant from a store that closed down 4 weeks after I had been transferred from a shop that is still open . My company have said 'awe we didn't know this was going to happen feel bad because we have just transferred you here and now it's closing it's happened overnight , we had sealed a deal with the landlords and then at the last minute we were told someone else was having the unit '. This was only told to us as we found out by accident when some technicians were in store measuring up and arranging to move things to another store because our store was closing ??
Semi wah wa
- 28-Jun-19 @ 10:17 PM
I have recently noticed my job has been advertised, I've had no discussion about being demoted or losing my job. I've been employed for a new site for over a year working in various settings waiting until the new site is finished. I've been late a couple of times recently and now they have gone and said they cant trust me and have now posted an advertisement about my job. Where do I stand with this?
GJB
- 21-Jun-19 @ 8:22 AM
I have been put at risk of redundancy and am now going through a 30 day consultation period. I am a mobile engineer and I work in an area where not everyone from my team carrying out the same jobs as me have been put at risk. Several people including myself have been selected in pools on the grounds of the postcode where we live and not the area we work. I would like to know if this is exceptable and should not everyone from the same work area carrying out the same tasks be put as risk?
Tracy
- 13-Apr-19 @ 3:28 PM
Basically I work in a demolition firm 1 manager, 1 supervisor, 3 machine workers, 3 labourers. Ian one of the machine workers the lowest paid on £13hr other 2 machine drivers over £17.50hr. Today me and only one other machine driver was told that we are going to be made redundant due to the fact there is not enough work for the machines and to justify our wages or we could be demoted to labourers instead then made redundant if money worries continues. The 3rd machine driver wasn't told anything he is on more money than me and gets to keep his position and wage? I don't think it's fair that only 2 of the 3 gets demoted or made redundant and the other nothing happened to him. And why me the lowest paid machine driver was picked when the others are on more money? Surely it makes sense to reduce the 2 top earning wage machine drivers and save money that way? I believe Me and the 2nd machine driver are being miss treated? Please reply thank you.
Toothless
- 12-Mar-19 @ 10:55 PM
Hi, my manager told me "we don't fit each other" couple of months ago and he raised concerns withouth ever giving me a structured feeeback or management guidance and support. I demanded these many times in the past. When I told him I'm open to discuss improving the areas he is concerned about, he refused. A week later I was invited in a meeting with HR, my manager and my manager's boss. HE didn't take notes and the talk was done only by the big boss. Again, he mentioned same "concerns" withouth justifying. They forced me to consider a step-down, a different position that doesn't exist yet. I declined. My performance was great and I overachieved last year. However, I was given the lowest performance score. Now, a month later my manager handed me a letter that says I'm at risk of redundancy together with another manager in the team. We are three, but in the meeting we're only two of us. The criteria for selection favourites the other manager. I am convinced that everything has been set for me to depart, but this time they try to follow "legal process". However, I fee that there's unfair stance and specifically they discriminate me. How shall I handle the process as I'm having only 2 weeks of consultative period?
KDe
- 27-Jan-19 @ 1:03 AM
I have been working for the company for 32 years,and in my current role for 8 years.The company is closing at the end of February,but from December 31st some non essential staff will be leaving.In our 1-2-1 sessions with HR we were asked if we would be prepared to stay on after the 31st to complete a vital order until the end of Feb.In my 1-2-1 I declared I would be prepared to stay on in my role until the end of Feb.My notification date for redundancy came through that I was to leave the company on 31st Dec, but my role would continue to the end of Feb,and would be done by my line manager,who has very little,limited experience in my role.Surely this is wrong as my role is NOT acctually redundant until the end of Feb,and I myself (the person) is made redundant on the 31st Dec,so someone else is stepping into my shoes for the last 2 months????
Minnie Mouse
- 26-Nov-18 @ 8:50 AM
Hi, I was recently made redundant. Saying that my shift of 1100-1900 was no longer required by the supplier. It's been two weeks and I know that the guy on the eailer shift has been working overtime to cover my shift, that was made redundant. Is there anything I can do?
Roth
- 12-Nov-18 @ 10:15 AM