Can I Take on More Staff After Making Person Redundant?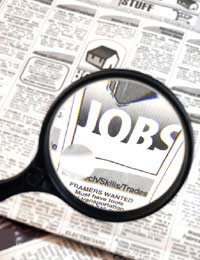 Q.
If I were to make a member of staff redundant due to the economic downturn, would I be able take on more staff when and if things pick up?
(M.W, 8 July 2009)

A.
As the credit crunch takes hold more employers are being forced to shed members of their workforce in order to keep costs down. The last thing you want to do is appear insensitive to any loyal staff you have had to make redundant, but it may be you need to recruit more staff into other areas of the business.
But before you embark on any redundancies make sure that the person's job has actually become redundant.Redundancy means that their role no longer exists or there will be less demand for their job in the foreseeable future.
For example, if you employ a group of builders and there is no work for them for the next six months you will need to make some redundant. But if there is work coming in that you know about, be careful not to use redundancy as an excuse to get rid of some dead wood within the workplace, or you could find yourself in hot water.
There are no set rules as to how long you have to wait before recruiting extra staff but you could land yourself in a legal battle if you take on somebody to do a job that has just been made redundant.
If however you are recruiting to the same role because you have won a new contract or some extra business has unexpectedly come your way, this is acceptable.
But to be on the safe side, if you are thinking of taking on any new recruits after making redundancies you should make sure their job role differs to that of the people you have just made redundant. If you are already thinking about taking on a new member of staff in that same role you should ask yourself why you need to make that person redundant in the first instance.
One potential grey area within redundancy law is when you are genuinely cutting down your workforce but you make one member of staff redundant and place an existing employee into their role. This is generally deemed to be acceptable as long as you have reduced the overall size of the workforce and you can prove there is a genuine need for doing so.
If you are making more than 20 staff redundant you will need to go through a consultation period for 30 days. You should also do everything to can to help place them somewhere else within the business and consult their trade union – if they have one.
It is not uncommon for staff that have been made redundant to seek their revenge on employers through unfair dismissal charges. It is important that when you make redundancies you can prove that their job is no longer needed or there will be less demand for it in the future, as long as you follow these rules you should not land yourself in hot water.
You might also like...
My position was made redundant and after 21 months they are hiring for same role as mine, but when I applied HR said we cannot take the staff back who we're paid the Exgratia so is that right as per the HR policies ? Wasim....
Wasu
- 11-Oct-17 @ 1:23 AM
I worked for tesco for 14 years and thay made me redundant and les than 10 months later thay have employed someone to do the same job do I have any rights
Rosie
- 24-Sep-17 @ 12:17 PM
I have worked for this company for over 8 years. I began at about £ 1.50 above the then minimum wage. I am now on the minimum wage. I recently discovered that employees taken on in the last two years are being paid £3500 more than me per year. They do an identical job and I am involved in their initial and on-going training. I challenged my employer on an informal and polite basis. He promised to look into this. after two weeks I asked for an update. He said it was still being investigatedbut that he was also looking into the costs of making me redundant. No discussion or suggestion of redundancy had ever taken place before. Is he acting legally?
daves
- 18-Sep-17 @ 4:51 PM
I'm buying a business in hair and beauty. I taking on 1 member of staff but not the other. She's been off 11 week. She's incapable of working due to illness. She was being dismissed on incapable of work. We finally got the doctor note it's states she can't work but maybe able to return to work in 3 months time on phase return. The only thing stopping me from signing for this business is this. So now she has to be made redundant. She doesn't want to come back to work. After hearing the salon was for sale she didn't want to loose her redundancy so she went on sick. If made redundant I can't employ and hair or beauty therapist. Which I need to get the business up and running to make it affordable for me run the business. ??? Can I self employ?. How can I get round this dilemma.
Nicki
- 10-Sep-17 @ 2:59 PM
4 months ago there was a redundancy threat where I worked, I had been there 7.5 years and after some thought for me and the people I worked with for many years I opted for voluntary redundancy, even though I took voluntary redundancy can the company promote somebody from the same depot into the role I used to do, promote somebody into his role and then take extra employees On? It has been made out he is in a different position to the one I did by changing the title slightly but with the same work load as I did, however when you Google this person name it's states his title as the same title as I had. I am actually really annoyed about this as I took redundancy to save it happening to one of my team and presumed that role was no longer needed or required. I feel the whole process was handled badly as it was done from announcing redundancy to me being out in 3 weeks and without consulting with all staff members involved as one was on holiday, I think it was all a ploy to get me out as they need I would be loyal to my team and try to protect them.
Treatedlikewhatgoest
- 5-Sep-17 @ 10:51 PM
I was made redundant then my employer took on self employed staff to do my job? Is that fair?
Craig Harding
- 5-Sep-17 @ 7:07 PM
I used to work for a haggis making company , driving the fork lift & working in the chill , i was made redundant they said they were making my role redundant, but less than a month later they have took on someone else , not within the company to do my role ,is this right , can they do this ??
LR - Your Question:
I have worked for a very small company for 15 years and very well salaried for my part time position, the assistant manager who doesnt like that I get paid more is trying to get me made redundant by going to the owner with the excuse we need someone full time which we don't, can they do this?
---
Our Response:
Unless your specific role/'job' is being made redundant, then you personally cannot be made redundant.
RedundancyExpert
- 14-Jul-17 @ 2:34 PM
I have worked for a very small company for 15 years and very well salaried for my part time position, the assistant manager who doesnt like that I get paid more is trying to get me made redundant by going to the owner with the excuse we need someone full time which we don't, can they do this?
Joanne - Your Question:
My company ended my role, as they said it was no longer needed anymore, after 3 months and 1 week. However, a month later they are advertising my role with my tasks I used to do and more and offering more money. Is this legal?
---
Our Response:
You can see more via the WorkSmart link
here
. You may also wish to give ACAS a call with regards to the timeframe of your redundancy and the readvertising of your position.
RedundancyExpert
- 10-Jul-17 @ 12:09 PM
My company ended my role, as they said it was no longer needed anymore, after 3 months and 1 week. However, a month later they are advertising my role with my tasks I used to do and more and offering more money. Is this legal?
Joanne
- 9-Jul-17 @ 3:25 PM
@Kelzy - your company is well within its rights not to ask you back if the redundancy was legitimate (which is sounds like it was).
Jack87
- 27-Jun-17 @ 2:50 PM
I was made redundant along with 12 others as company were downsizing and relocating. It's since came to light that they can't meet demand and there are 8/9 agency in everyday doing my old job. Furthermore everyone of the 12 apart from me and 1 other colleague have been called asking if they want there job back. And through the grapevine it's rumoured they are having to start new starts as they mis calculated. Incidentally the reason I was made redundant was I was off with work related stress due to bullying against me. The bully has since resigned from his role after investigation. Is there any grounds for me for a case
Kelzy
- 26-Jun-17 @ 8:44 PM
My position was made redundant in January as they were centralising it to a different city I have just been informed that they are now looking to recruit someone to do the job I was doing can they do this
Kez
- 20-Jun-17 @ 4:12 PM
Today I have been made redundant, the reasons for the redundancy is the company isn't making enough money to sustain staff. However, a new staff member has been employed on Monday, this new staff member has been hidden away in a different office so that people don't realise that new staff are being recruited at the same time as making redundancies..... is this allowed?
UnhappyEmployee
- 7-Jun-17 @ 6:52 PM
@Concerned - you have no need to be concerned - your employer is not going to dismiss you and give her your job! You have passed your probationary period so you are obviously doing your job right.
Joe87
- 12-May-17 @ 2:11 PM
I have been at the current job for three months (just finished my 3 month probation period).For the past two weeks my predecessor has been calling in and speaking with my boss. (not sure what it is about).I was wondering if she took them to court could she get her job back?If so, what happens to me?She was answering phones and took over the buying role.I think they told her to go as they wanted someone who could fulfil the buyer role.
Concerned
- 12-May-17 @ 10:01 AM
I was made redundant 4 weeks ago, my role was going due to outsourced function. There were no alternative roles available for me to apply for right up to my leave date. However 2 weeks after I left they are now advertising for a role that I would have applied for is this deemed fair as I was never told about this role and they must have known before I left that they were going to recruit ?
Vikki
- 4-May-17 @ 7:24 PM
There are changes going on in my workplace and I can see a job advert for the same role as me for some of the work I currently carry out, but it will be based in a different department. Is this acceptable? (There is no talk of redundancy.... yet!!!It seems like a positional move, and is an upcoming trend in the business that won't just affect me)
I've been made redundant from my role in a school nursery and other members of part time staff are doing full time to cover my hours. I'd this aloud?
Mum
- 14-Apr-17 @ 3:01 AM
I was made redundentin may 2016 as employers said that the home was closing and will be reopened as a therapeutic home so all staff team was made redundent and the service had no vacancies in the other homes on meetings in consultationwe was told we did not have the qualifications for a therapeutic worker and the home will reopen as a therapeutic home. But the company carried on in the other homes to use agency staff and relief workers when staff could have done this. Shortly after they have opened another home and reemployed staff with the same job description. Also now have advertised all redundency staffs jobs for the home we was in and are reopening it not as therapeutic as the same job role. I was told on a meeting with senior management that we lost our job threw poor leadership and management is this unfair dismissel
Gem
- 5-Mar-17 @ 11:01 PM
I had a dual role of Training Manager and running an SQA Centre.I worked for 3 years but never had a contract but my letter of appointment said I was training manager.The SQA Centre was not viable and so it was agreed to close it.I asked if I could carry on as training Manager and was told no as not all the feedback was positive.I know that it was the owners former fiancée who was not happy with the way I did some of the training as she wanted it done differently.I was made redundant at th end of June last year.I found out today that this person is now in post as Training Manager.Do I have a claim?
Sue
- 24-Feb-17 @ 7:25 PM
All staff git made redundant due to new owner taking over. However he has kept 3 members of staff on. Can he do this without advertising jobs. He never took rest of staff for meeting etc which would have been nicer. Just picked them 3 without talking to the rest of us
Lindyloo
- 13-Feb-17 @ 1:44 PM
My boss has 2 companies I am contracted by the first company but after 3 year I was sent to work for company 2 but still getting paid by company 1.now my boss retrench me by company 2 though I am contracted by company 1,is this legal????
Hussy
- 2-Feb-17 @ 7:42 PM
I was made redundant from my position on 10th December 2016. I recently saw an agency advertising for my position with my previous company. It's a month later. Am I right in thinking that I could take my ex employer for unfair/constructive dismissal?
Garbz
- 24-Jan-17 @ 7:52 PM
I was made redundant on 25th July 2016 I was told the company was making cut backs they started me back working on 8th August 2016 doing same job but with a different company doing the work for my original employer they asked me to train an other person in this role and a promise to me that I would be employed by another company it took 6 months to train this person to where he felt confident about the job and then I was given a week's notice is this legal
Andy
- 21-Jan-17 @ 9:01 AM
I've recently been informed that my role is being made redundant due to a company restructure. Similar roles are available being made available which I am able to apply/interview for, but a few of the responsibilities in the new roles I have no or little experience in and have never been given the opportunity to work or train in this area of the job throughout my 10 year employment with my employer. Can they turn me down for these roles, when I've never been the opportunity to train in these areas? Any advice would be greatly appreciated.
Newie
- 5-Nov-16 @ 7:36 AM
I was made redundant along with 3 others in May 2016 ,the company I worked for also told us the small branch we were working from was to close. not only now do I find the branch is still there but the company are advertising for labour. is there a time that a company cannot rehire labour after making redundancies, especially as they are advertising for exactly the skills they made redundant 4 month ago.
bub
- 27-Sep-16 @ 3:06 PM
A friend is employed through an agency and has been there a few weeks. Another person has been recruited doing the same job on the companies books and the job was not advertised. Should the full time position have been offeredvto my friend first as they are already employed to do the same job. Also, shouldn't the company have advertised the job even though they had someone in mind.
Jimy
- 2-Sep-16 @ 8:20 PM
Peaved - Your Question:
I have just been told my role is redundant. It was done on a points system and while I know my points I do not know how many points the others got. Can I demand to know how close I was to other point scores. Also the same role I am doing was filled by s one year student the day before redundancy announced. Is this legal?
---
Our Response:
If your role has been filled by another person, then I suggest you speak to ACAS to see whether your employer is working within proper redundancy procedures. As specified in the article, redundancy means that your role no longer exists or there will be less demand for their job in the foreseeable future. Please also see CAB link
here
for further information. It may also be worth you speaking to your HR department about the results of the redundancy, which should be transparent.
RedundancyExpert
- 5-Jul-16 @ 1:53 PM