Can I Take on More Staff After Making Person Redundant?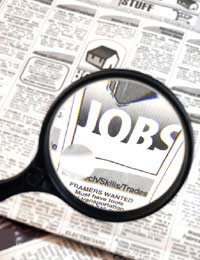 Q.
If I were to make a member of staff redundant due to the economic downturn, would I be able take on more staff when and if things pick up?
(M.W, 8 July 2009)

A.
As the credit crunch takes hold more employers are being forced to shed members of their workforce in order to keep costs down. The last thing you want to do is appear insensitive to any loyal staff you have had to make redundant, but it may be you need to recruit more staff into other areas of the business.
But before you embark on any redundancies make sure that the person's job has actually become redundant.Redundancy means that their role no longer exists or there will be less demand for their job in the foreseeable future.
For example, if you employ a group of builders and there is no work for them for the next six months you will need to make some redundant. But if there is work coming in that you know about, be careful not to use redundancy as an excuse to get rid of some dead wood within the workplace, or you could find yourself in hot water.
There are no set rules as to how long you have to wait before recruiting extra staff but you could land yourself in a legal battle if you take on somebody to do a job that has just been made redundant.
If however you are recruiting to the same role because you have won a new contract or some extra business has unexpectedly come your way, this is acceptable.
But to be on the safe side, if you are thinking of taking on any new recruits after making redundancies you should make sure their job role differs to that of the people you have just made redundant. If you are already thinking about taking on a new member of staff in that same role you should ask yourself why you need to make that person redundant in the first instance.
One potential grey area within redundancy law is when you are genuinely cutting down your workforce but you make one member of staff redundant and place an existing employee into their role. This is generally deemed to be acceptable as long as you have reduced the overall size of the workforce and you can prove there is a genuine need for doing so.
If you are making more than 20 staff redundant you will need to go through a consultation period for 30 days. You should also do everything to can to help place them somewhere else within the business and consult their trade union – if they have one.
It is not uncommon for staff that have been made redundant to seek their revenge on employers through unfair dismissal charges. It is important that when you make redundancies you can prove that their job is no longer needed or there will be less demand for it in the future, as long as you follow these rules you should not land yourself in hot water.
You might also like...
I Finnish my position tomorrow but I have been on gardening leave since Tuesday. Already they have had an alternative member of staff doing my runaround driving job as there is no one else to fill my boots. Is this legal?
sainys
- 13-Aug-20 @ 5:14 PM
If I get made redundant Due to company restructure and as I am the only member of staff with my job title, Which now does not exist. Can the company then promote a current member of staff into my position, which is technically one above.
John A
- 12-Aug-20 @ 7:14 PM
My daughter was furloughed due to covid 19, her boss told her if she took another job she could not work for them, so although she had been offered a job she declined it, to stay true to the company. A few weeks later she was then made redundant! Her job was then advertised, is this legal? She had only worked there for 4 months and there had been no issues with her work.
leslee
- 30-Jul-20 @ 10:07 PM
My boss has made me and my colleagues redundant after she anounced that she was retiring from the cafe she owns with her brother, he has now re opened the cafe and employed new staff and also a lady that worked there with us , is he allowed to do this? Thankyou
Debs
- 23-Jul-20 @ 5:47 PM
My company wants to fire and rehire 42000 staff because of COVID-19. Yes you heard correctly. They are also making 12000 redundant. They have offered me £25000 VR. They said if I don't take the VR by 3rd August 2020 I will have to take the chance to see if they rehire me. If I'm not successful and they don't rehire me then they said that I will not get VR and they will only offer CR of £12000. Unbelievable. Can this be seen as some kind of corporate blackmail or bullying me to leave? I certainly feel bullied. Any advice would be gratefully received.
Dan
- 23-Jul-20 @ 1:54 AM
I have now been made redundant after 17 years with the company as a senior role ,, along with other long serving members ?? Others younger and less skilled are still there doing my job ,, is this fair ??? Pls advice ...
BLONDE
- 17-Jul-20 @ 1:22 AM
Worked for company for 7yrs,I started of as a fitter for a portacabin company.Later in the 1st year I was ask to be the Forman which I was in job before so I accepted.5yrs later still doing formans job and looking after the lads I had working with me,I was asked if I would be the ward manager too.A pay rise was promised but never got it.The recent yard manager who's job I replaced went into the office to be the manager over all of us.I was enjoying the job and worked extremely hard.I was then furloughed due to covidand working for a portacabin company who specialises in Events the work stopped for this year.Ive recently been made redundant from my job and have recently found all of the lads that work for me are still at work and the manager has gone back in the yard to do my job. Do they have rights to do this
Brims
- 12-Jul-20 @ 1:15 AM
my role is at risk and is still required. I'm the only person doing my job but my role is being replaced by a higher grade role taking on some more responsibility. I have been in the job 1 year. Is this fair?
I was made redundant a couple of years ago and the process used was in my opinion biased from the start and quite obvious set up not in my favour. However, I knew I would be going so took positive steps forward for myself. I have since found out my position has since been advertised and filled by someone who made no attempt at the time that she wanted my role and has now got it. This was common knowledge and I have been kept informed. Is this right that the same position that I was made redundant from has been advertised and given to a former colleague?
Tower
- 2-Jul-20 @ 10:31 AM
If you have two people in a similar role and the employer states both roles are going, but, wishes to select one of the two to continue, in this case, a young female with small amount of years service or an old male with many years experience, which would you go for?
Anon III
- 30-Jun-20 @ 1:09 PM
I have been given redundancy"job at risk" from work they need to cut our sales department from 10 people down to 6 loosing 4 staff, but then on the other hand closing another site and creating 6 more sales roles on the site I'm on now, saying there points are higher than mine so people from another site get my job. Is this normal? How can they get rid of me and open up 6 more jobs for other people of a closed site?
Jor
- 24-Jun-20 @ 1:13 PM
So the company I work for have announced that they will be making a lot of staff redundant, but they havent said how many, or when it will be announced, they have now said we will have to wait another week, but they are training staff in the mean time, so to me they have already picked their team of staff they want to keep but leaving the rest of us wondering if our jobs are safe, any advice on what any of us can do or if they are sticking by the rules.
Paris Kodola
- 23-Jun-20 @ 9:13 AM
I am the only person being made redundant on 'inancial grounds' even though I am one of the lowest paid. They say my manager will take on all of my full time role although he is already doing a full time role. The company is operating at full capacity. I am.the only admin in the department and my work is compliance so vital for the company. I feel they chose me as they want the previous employee back despite me being there over 2 years.
Pumpkin
- 20-Jun-20 @ 6:51 AM
I have currently been put at risk because a company is going through a cost cutting exercise. My employer has used a scoring matrix which is based on an opinion. For some reason I was asked to be scored by 3 people, which none of them I deal with on a daily basis. Matrix criteria is very subjective meaning it is based on an opinionone of the people scoring me is biased and has previously told me that he would not hire me for the job, I dont even report to him. I have made hr aware of this incident. The other girl in the pool is only scored by her direct manager. Anyway, when asked why redundancy is being discussed and not other means like reduced pay or reduced hours I wasbeing told that it is the headcount the need to cut. My job still exists as a new 3 year project has started last week with no one else with the same job title doing my role. Proof of that we arebusy is my overtime that has been approved and proves that volume of work is there. So this just seems like a cost cutting exercise as my duties will be passed on to someone else.
The company i am with have put everyone In it under consultation and this is up at the end of July (been in a consultation period for nearly 3 months now) there is just over 300 of us. We noticed that they have been advertising a few available vacancies in our company. Can they do this when everyone is at risk still?
Jen
- 29-May-20 @ 8:56 AM
I was made redundant last year, 20th February 2019 and have subsequently found out that a replacement doing the same role with same title has been recruited. I now feel that my redundancy was effectively constructive dismissal. Can you please provide feedback on whether this is something I can therefore claim through industrial tribunal.
None
- 5-Feb-20 @ 4:33 PM
I was made redundant April 2019, my job as just been advertised Jan 2020 can i get my job back.
Bri
- 18-Jan-20 @ 12:47 PM
I was made redundant at the end of October 2019 after 2 years of employment, I have found out they have taken on an ex employer as a temp, to cover some of the work I did, I am not sure where I stand legally, can I request a reason why I wasn't offered it when I was still out of work?
Loxley
- 8-Dec-19 @ 7:11 PM
I was made redundant on Jan 2019 I have recently been told that they have startedsomeone in my position last month beginning July 2019 do I have a case against this company?
None
- 28-Jul-19 @ 7:05 PM
I was put under a 'proposed redundancy' however the company then put me into a 4 month secondment with a promise of future positions if we excel and achieve success. Having achieved the most success of the group and the 4 month period expired we were all asked to interview for 4 new roles within the company. I applied and was invited to interview. They have now said I am unsuccessful and advertised the role externally, even though I had very successfully upheld the post for 4 months. Would this be deemed constructive dismissal?
User
- 27-Jul-19 @ 4:40 PM
My colleague in Dublin is being made redundant and being replaced by someone in India.Doing exactly the same job.Just because that will be cheaper.Is that even legal?
Misty
- 4-Jun-19 @ 3:12 PM
My husband has been 'General Manager' for 3 years and 6 weeks ago they recruit an 'Operations Manager' to take over the majority of my husbands duties and send out an email saying my husband will assist him. Now this week the said new Operations Manager is making my husband redundant. Can they do that?? Ps. There has never been any question at all of the quality of his work or his conduct.
Thejays
- 15-Mar-19 @ 7:09 PM
I got made redundnt in november 16th 2108 its now february 2019 and my job is now being advertised on indeed even at more money an hour than i was on.
Gobby
- 13-Mar-19 @ 3:58 PM
Hi one of my friends has been made redundant and I hear they are employing someone to do the same roll on the estate?? Also I have found out that when he signed the redundancy form that he never noticed till now that they have changed his job tital Evan tho lots an lots of people know he wasn't that! So they have changed his roll so they can get rid of him and employee someone in his roll?? Can they do this? Thanks.
Dags
- 20-Feb-19 @ 11:22 AM
I was made redundant from a local FE college after 10 yearsI constantly received excellent grades in ofsted and internal lesson observations. I now find after 6 months they are advertising for students to enrol onto courses in September 2019 is this allowed ? I feel very aggrieved that I have been treated very shoddily and missed out on 10 years teachers pension !
Nick55
- 27-Dec-18 @ 9:40 PM
My manager has just been made redundant.I am already being asked to cover some of his work, an area of the department in which I have not had involvement before. Can I refuse to do it without jeopardizing my job. (I am already fully stretched)
Holiday Planner
- 20-Oct-18 @ 9:18 AM
Hi I was made redundant alongside 6 others as the company I worked for had a restructure and our positions were no longer needed as the process would be done differently, this was in May 2018. However I have just seen on a local job board the role I used to do being adverised. Is this acceptable seeing as we were told that our roles were no longer live ? Thank you.
Carolina
- 8-Oct-18 @ 2:40 PM
@Chrisr - there is nothing to say your company cannot reemploy the people who were made redundant if and where there is an upturn in business. You'd have to call Acas to see whether you have a case, but I'm not so sure you have.
I was made redundant 7 September 2017 as sales manager and the 3 sales people under me were also made redundant as all sales roles were going. However, I knew that one was bought back secretly a couple of months later but was not in any documentation. I was never paid what I was due either but now I've checked their website and that member of staff is now on there as a sales person. So myself and 3 others were made redundant because all sales roles were going. Can I receive compensation or at least can I make the company aware that this is yet another underhand deal they've done
Chrisr
- 2-Sep-18 @ 11:55 PM
Langjitiya - Your Question:
Hi, I work for a big MNC and due to the economical downturn, now one of my team member's role is moving to overseas, only a portion of the team member's role has been moved out. And the other potion is remaining within my Australia onshore team. Currently I been told I cannot backfill that position for cost saving purpose, the remaining portion of the job of my team member now need to be fullfiled by myself as the work need to be done. Is this constitute a change in my role , can I ask for redundancy? Thanks a lot
---
Our Response:
Unfortunately, we cannot advise as we are a UK-based site with knowledge only of UK redundancy regulations.
RedundancyExpert
- 31-Jul-18 @ 12:04 PM